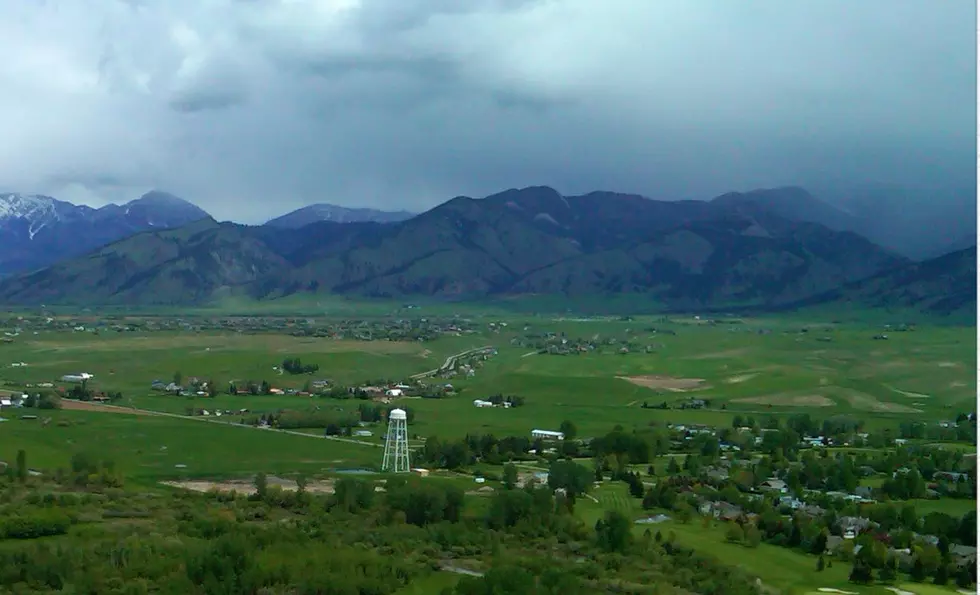 Bozeman Area Events: Harvests, Beer, Drag and Comedy
photo: Michelle Wolfe
Fall in Montana. Great weather, terrible weather. GREAT EVENTS! From a drag show in Bozeman to a brew fest at Pine Creek, you've got a wide selection of fun stuff to do this week, including some free options!
Wednesday, October 6th: Hug The Hospital at Bozeman Deaconess - Everyone is invited to participate in this one-time act of love for our health care workers. Happening 6pm to 6:30pm but you'll want to get there early to park and get your "hug spot". The more the merrier!
Wednesday, October 6th: The Grizzlies of Greater Yellowstone: Keeping Bears Wild and People Safe - ONLINE EVENT by the Greater Yellowstone Coalition. Happening 4pm to 5pm. Reserve your spot via the link above.
Thursday, October 7th: NOW with Annie and Levin at Last Best Comedy - (Alley Entrance, 321 E Main St, Bozeman) Happening 8pm to 9:30pm. Tickets are just $10.
Friday, October 8th: Nightmare on Main Street Drag Show at the Bozeman Eagles Club & Ballroom - (316 East Main, downtown Bozeman) This is a 21+ event. There will also be raffles and a silent auction to win a date with a KING! Doors at 7pm, show at 8pm. TICKETS GO FAST!
Saturday, October 9th: Harvest Market at Yellowstone Alliance Adventures - (13707 Cottonwood Canyon Rd, Bozeman) Happening 12 noon to 6:30pm. FREE to attend, market style event. You'll find local vendors, family friendly activities and lots of good food.
Saturday, October 9th: Tap into Pine Creek Brew Fest - (2496 East River Road, south of Livingston) Happening 3pm to 8pm. VIP early hour 2pm to 3pm. Free shuttle bus will run between the event and Livingston! Tickets are $40 for VIP ($45 at the gate), $30 for Regular ($35 at the gate), and $15 for Designated Drivers. Live music from Doublewide Dreams (4pm) and Milton Menasco and the Big Fiasco (6pm), food from Follow Yer Nose BBQ.
Saturday, October 9th & Sunday, October 10th: 406 Consignary Bozeman Kids Consignment Boutique PopUP at the Gallatin County Fairgrounds - Stock up and save some money...shop & sell items for mom, children, teen & maternity at the fairgrounds. Free to get in, but you'll get in early with a $3 donation. Details at the link above.
The 10 Best Places To Visit In Missoula, As Chosen By Missoulians
Did your favorite Missoula location make the list? Here's where Missoulians like to go:
More From The Moose 94.7 FM