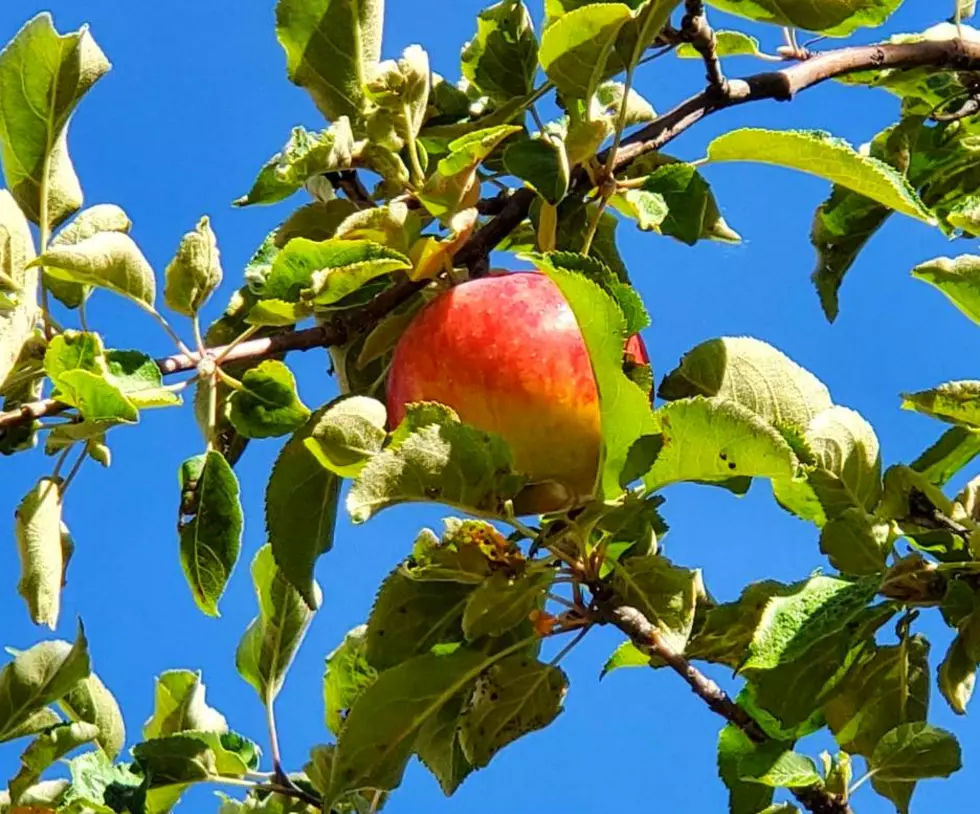 Bozeman, trade your backyard apples for cider
Photo: Michelle Wolfe
The Bozeman area grows some fantastic apples and Lockhorn Cider House crafts some incredible beverages. Each fall, our gathered backyard apples turn into a free pint and a locally made cider.
Anyone who has apple trees in the Bozeman area knows that you have to pick those apples to keep the trees healthy. Why not pick 'em, bag 'em, then bring them to Lockhorn Cider House in downtown Bozeman and score yourself a free pint of cider?
All you have to do is gather 25 pounds, and that's an easy task from a healthy apple tree. Lockhorn has bins set up conveniently in their alley for easy drop off. The harvested apples will then be crafted into the local favorite, Bozeman Backyard Blend Cider.
Lockhorn Cider is well-loved in Bozeman and beyond. A recent Facebook review said: "Best cider I've had hands down! Love the amount of options since I prefer a dry cider. Thank you for having it available in Great Falls as well since Bozeman isn't my only home. The chai tea I'm currently enjoying is superb! Cheers!"
They will collect your healthy, picked apples now through October 9th in downtown Bozeman. You'll find them at 21 South Wallace Avenue, just south of Main Street. You can keep up with their apple updates via the official Lockhorn Cider House Facebook page.
What sort of apples can grow in our Zone 4 climate? Lots of varieties, apparently. Many of them are dwarf varieties. According to Online Orchards, these are the best growing apples for our area:
Dwarf Honeycrisp Apple
Dwarf Gala Apple
Dwarf Granny Smith Apple
Golden Delicious Apple
Whatever type of apple you have, gather 'em up and trade them in for some fresh cider. After all, what could be more of a fall-themed activity?
Bozeman's Fall To-Do List
How should a Bozeman resident prepare for the inevitable bout of weird winter Montana weather? Read on for our Bozeman fall to-do guide. Those leaves aren't going to jump out of the gutter all by themselves...
More From The Moose 94.7 FM