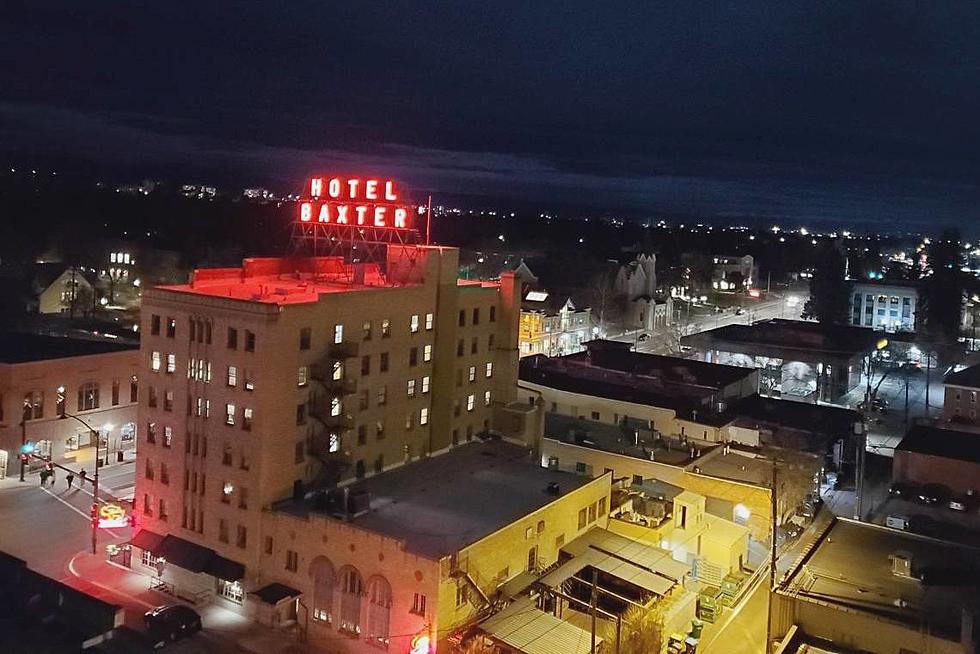 Bozeman's Ladies' Night was Good for the Economy AND the Soul
photo: Michelle Wolfe
We started at The Eagles, ended at the Sky Shed and shopped up a storm in between. It was a great night with friends, supporting local downtown businesses.
First off, I'd like to send a heartfelt 'Thank You' to the dozens of downtown Bozeman businesses that put so much effort into this year's Ladies' Shopping Night. Bars, restaurants and retail shops outdid themselves. A good time was had by all.
This year was a bit different for me, as there were several stores on our trail that I had not had the opportunity yet to shop. Say what you will about Bozeman's growth but I enjoyed seeing the hustle and bustle in many new downtown businesses. They were super welcoming and did a great job with Ladies' Night.
So where did we go? Well, Ellie and I began our evening at our normal 'first stop', The Eagles club at Rouse and Main. No matter what the occasion downtown, it's a good place to meet, have a drink and plan an evening. It wasn't very crowded and I get the chance to gamble $20 on my vice of video keno. Hey, we all have our 'things'.
We met up with a few friends at the reasonably new Main Street Market building for a little shopping at Paper and Grace. (I'm a stationery junkie. That place is great.) Excellent notecard options, notebooks and everything letter writers need to make their correspondence special.
Then it was off to Glove Green Beauty. Really nice, high-end eco-friendly beauty products. Picked up a fancy new face lotion, so I'll let you know how it goes.
A quick snack at the R Bar and Hail Mary's. (They were offering free frozen sangria with any Ladies' Night receipt.) It was quite busy but we scored the big booth in the back so we had plenty of space for the 5 of us.
I went to the Bozeman Running Company for some HOKAs and the rest of the group made a pit stop at Damselfly. Purchases were made at both places :-) I actually spent enough at BRCo that I also scored a free Nike fleece pullover. Total bonus.
A few other quick shopping stops, including Erotique rounded out our actual shopping for the night. (Seriously, any woman who knows better stops at Erotique on Ladies' Night. Nobody makes the evening more fun than that crew.)
Unfortunately, we sort of ran out of shopping time but we wanted to hang out a bit more so we headed to the top of the Kimpton Armory to have a drink and another snack at the Sky Shed. Beautiful views always take my breath away up there. No matter how long you've lived here, it's pretty cool to see the whole valley from their rooftop.
We had a blast. We got to catch up. We spent our dollars locally. We enjoyed our vibrant downtown. Ladies' Night in downtown is always an opportunity to kick back with your friends and just have a good time. I appreciate all the efforts that went into making that night so fun. Many thanks to all.
The 14 Best Places in Missoula to Take Visitors From Out of Town
We asked locals where they like to bring visitors when they take a trip out to Missoula - and here's what they came up with.
More From The Moose 94.7 FM