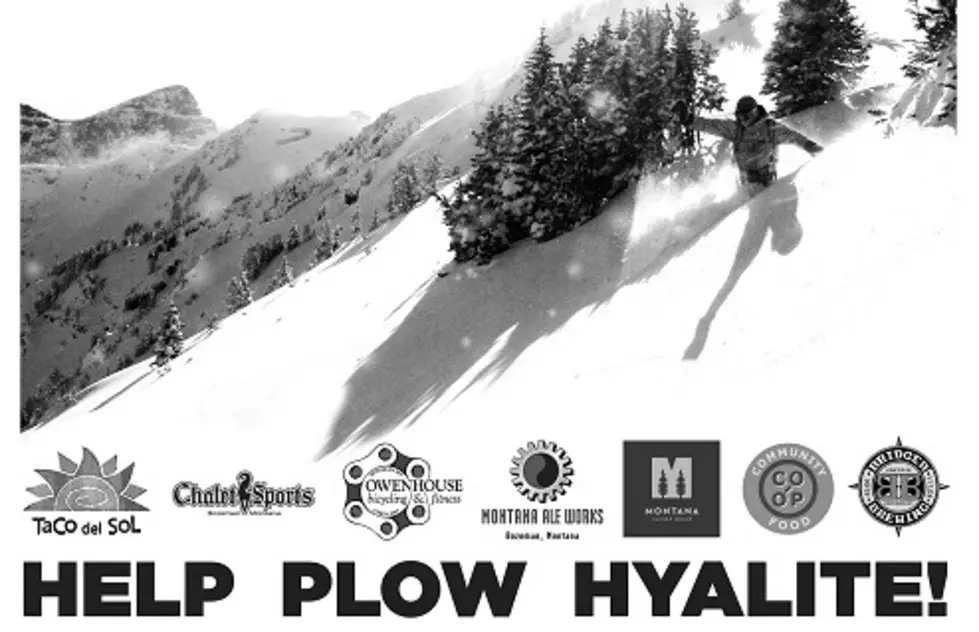 Come On Out To The 'Hyalite Hoedown' on January 15 And Help Keep Hyalite Plowed
Photo by Montana Backcountry Alliance
Montana Backcountry Alliance presents the 'Hyalite Hoedown' on Thursday, January 15 at the Eagles (upstairs) in downtown Bozeman. This new backcountry community celebration and fundraiser kicks off at 6 pm, and will help raise awareness and money for plowing the road leading up to Hyalite Canyon.
The event brings attention to securing winter recreation access to Hyalite Canyon, a treasured backyard resource in Bozeman. Since plowing the road leading up the canyon began in 2007, Gallatin County, a Forest Service resource grant, and contributions from Friends of Hyalite have supplied the financial assistance to make that possible. Despite significant public recreation interest, funding remains a dubious task each year.
The Hyalite Hoedown will include a 7 pm screening of the made-in-Montana ski film, Land of No Use, followed by live music from Holler N' Pine. All proceeds from the event will be dedicated to plowing the Hyalite road. There is a suggested donation of at least $10 per person for this event. For more information, visit montanabackcountry.org or call 406-224-2588.
More From The Moose 94.7 FM