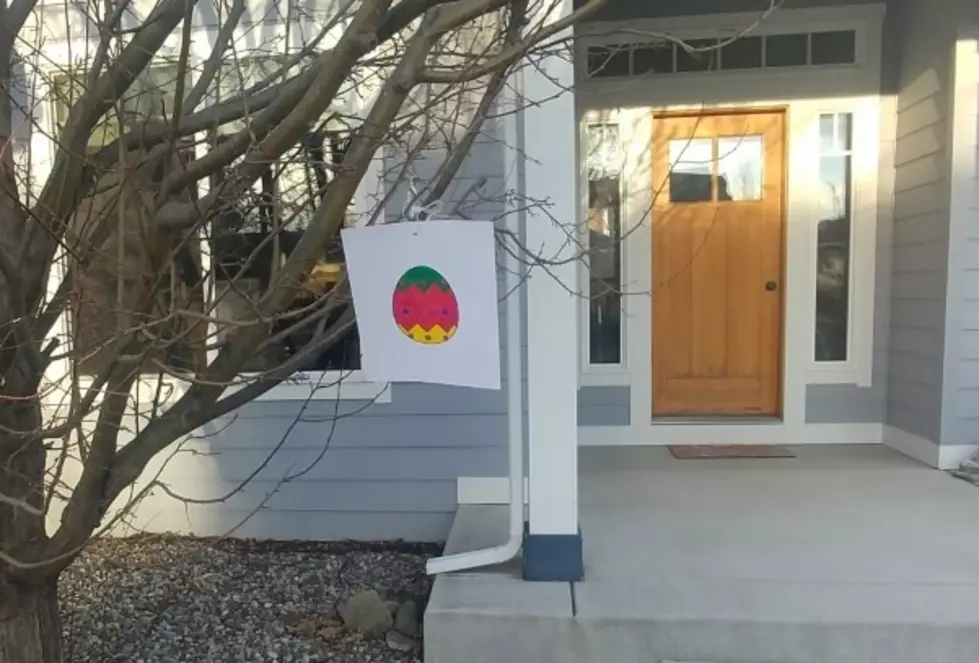 COVID-19 Tips for Bozeman: Neighborhood Easter Eggs!
Easter egg hunt idea
Easter eggs hunts are AWESOME! However, we might have do get creative this year. Doing our favorite things in new ways can actually be fun.
Daily Update / Tip: Reach out for help – it's available for you. We are in stressful times – and things are not "normal." Whether you're feeling isolated, worried about your employment status, or coping with other stresses, you need to know two things: 1. You are not alone – you live in a community that cares about you and has the resources to help you get through tough times. 2. Reaching out for help is an act of strength, not weakness. Here's where help can be found to ease the burden you're carrying: Bozeman Help Center (406) 586-3333. Crisis Text Line: text MT to 741-741. National Suicide Prevention Hotline: (800) 273- 8255. Montana Warmline (depression & anxiety) (877) 688-3377.
FAQ: Q: My kids look forward to the community Easter egg hunts. Do you have any suggestions on how we can conduct a hunt while honoring social distancing? A: Yes – and I COMPLETELY stole this idea from Bozeman United Methodist Church. Email, call or text your neighbors and have them create decorated Easter eggs using paper, crayons, glitter, etc. (a fun craft activity for the family) and each neighbor hangs the egg(s) in a window or tree or porch lamp where it's visible from the sidewalk. Families can then "hunt" for the eggs in the neighborhood, take photos of them and post a photo or two on social media with a neighborhood-specific hashtag such as #AlderCreekEggHunt.
Pulling Together: A Facebook group - Bozeman Howl – has more than 1,600 members and is encouraging all Bozeman residents to show their appreciation for healthcare workers and first responders by howling, cheering, clapping, banging pots and pans, etc. from their porch, balcony, window or yard at 8:oopm MT each evening. It's a great way to see – and hear – your neighbors from a distance.
What Can I Do? HRDC is looking for volunteers – and trailers – to help with packing and moving the warming center. With the growing demand and need for a warm and safe place to sleep during the coldest winter months our Warming Center is expanding and moving our location to accommodate our growth. The Industrial location will be closed for any services Wednesday, April 1, 2020 to begin the moving process. We will have several volunteer opportunities during the month of April for anyone interested in helping during this transition. We are looking for volunteers that are interested in helping us clean, organize and pack up our old location between April 1st -15th. We plan to move everything to our new location, April 16- 19th, those with trucks and trailers are welcomed to join in the moving day fun! Sign up at volunteermt.org and click on HRDC.
More From The Moose 94.7 FM