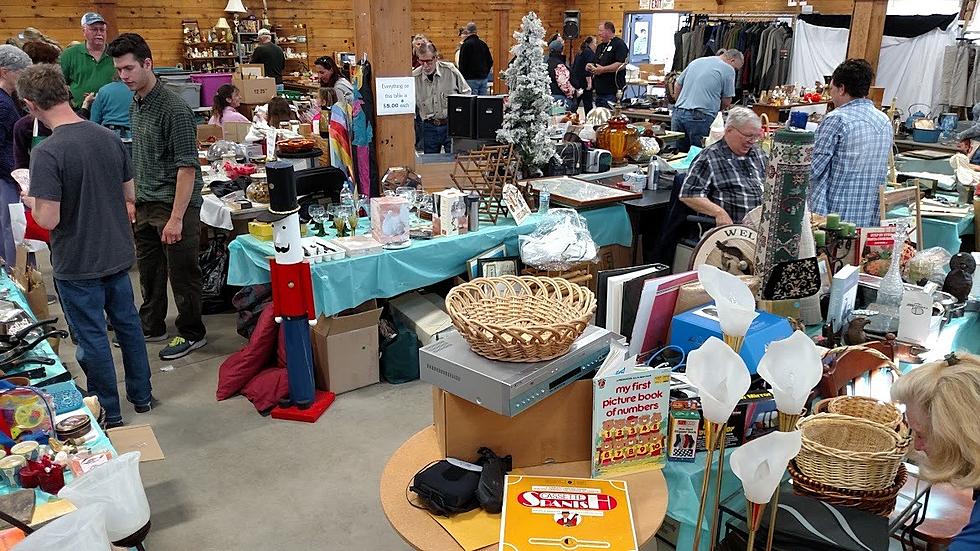 Expert Guide to Bozeman's Garagarama This Saturday
Bozeman's Garagarama at the Fairgrounds
The Gallatin County Fairgrounds are going to be the epicenter of fun, shopping, and bargains. THREE buildings of garage sale tables, food vendors and haggling await you this Saturday, April 2nd, 2022.
We've got everything you need to know about Garagarama 2022 and how to have the very best time this Saturday at the Fairgrounds. It's WAY more than just a big garage sale so give yourself some time to enjoy it.
WHAT: 55th Annual Garagarama
WHEN: Saturday, April 2nd, 2022
WHERE: Gallatin County Fairgrounds (901 North Black, Bozeman)
TIME: 8am to 3pm ($5 breakfast begins at 7:30am. Details below)
ENTRY FEE: $2 at the gate
HOSTED BY: The Optimist Club of Bozeman
Both breakfast and lunch will be available for purchase this Saturday at the fairgrounds. You could spend all day there and never lose your energy. BTW - both meals are a bargain.
WHAT'S ON THE MENU: A pancake breakfast from 7:30 am to 11:00 am. Enjoy a pancake, sausage, and coffee breakfast for $5. They will have the grill fired up and ready for lunch from 11:00 am to 2:00 pm. Choose a hamburger or bratwurst, a side of chili, chips, and a drink for $10.
SILENT AUCTION: Yes, there will be a really good silent auction at the Garagarama with items from cool businesses such as Murdochs, Kenyon Noble Ready Mix, Jump Time, Owenhouse Ace Hardware, Hilton Garden Inn and Seven Sushi.
THE AUCTION WILL BE IN-PERSON AND ONLINE! CLICK HERE TO VIEW IT.  "Beginning Thursday, March 24TH, 2022 at 8:00 AM online bidding for this year's silent auction items will begin on this site and continue until Saturday, April 2, 2022 at 2:00 PM."
What is the Optimist Club all about? "As a local community service organization, the Optimist Club of Bozeman is a group dedicated to improving the lives of youth in the Gallatin Valley. Founded in 1947, our club's vision is to provide opportunities, activities, camps, areas and materials for youth to develop skills and improve their self worth and confidence."
20 Montana Distilleries You Have to Visit
The Montana distillery scene is certainly taking off, and with the access to local ingredients, you can feel good about supporting these establishments all across the state. Here are 20 distilleries that are worth a visit.
More From The Moose 94.7 FM