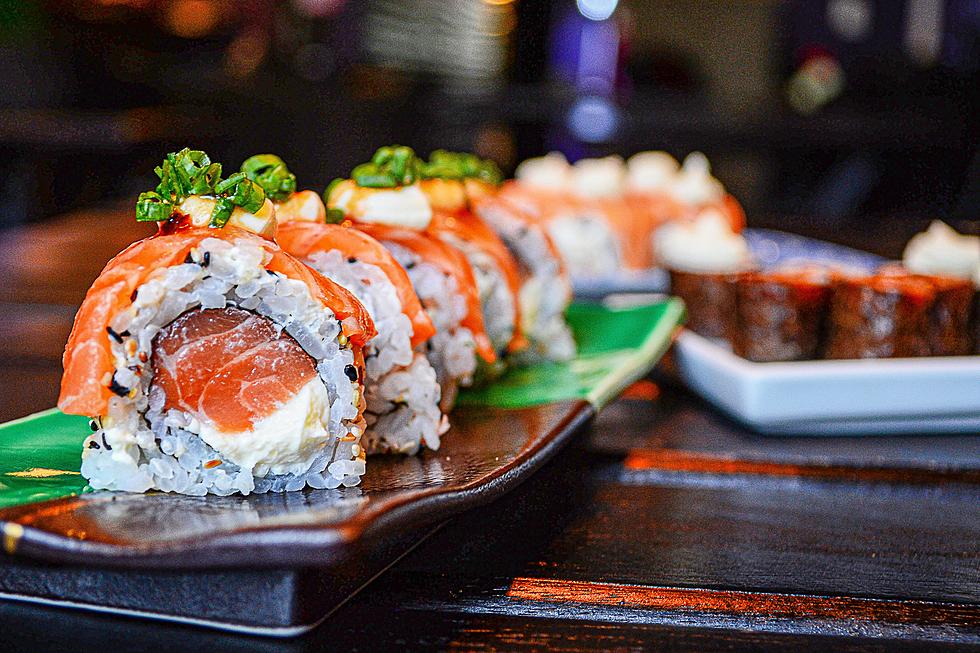 Health Department Issues Clear Guidance For Dave's Sushi To Re-Open In Bozeman
Photo by Vinicius Benedit on Unsplash
Dave's Sushi in Bozeman has been closed since April 20th, with the Gallatin City-County Health Department starting an investigation into a foodborne illness.
On Wednesday, May 17th, 2023, the GCCHD issued an update on their investigation, what they've found so far, and when Dave's Sushi will be allowed to re-open. All information and details within this article have been gathered from this latest GCCHD update.
Since being ordered to close on April 20, 2023, food samples – including salmon and morel mushrooms – from Dave's Sushi have been collected and analyzed. To date, all samples have come back negative for a series of pathogens and toxins. 
Although all tests for toxins and pathogens came back negative, the GCCHD goes on to state the following about the samples they took:
The preliminary analysis strongly suggests that the morel mushrooms were the food item that caused the outbreak and that other menu items that did not contain morel mushrooms were not associated with persons becoming ill. Dave's Sushi has removed and discarded all morel mushrooms and other food inventory, and has corrected all violations from the April 18, 2023 inspection.
The GCCHD has official rescinded it's closure order for Dave's Sushi, and has stated clear guidelines that must be cleared prior to the restaurant re-opening. Those guidelines include the following:
The corrective actions include providing the health department with specific standard operating procedures, including procedures for addressing biological toxins. Other actions include mandatory staff training for all food handlers and management staff; providing the names of the staff member(s) who have supervisory and management authority to the Health Department; successfully passing required inspections; and providing a fresh food inventory. Once Dave's Sushi has completed all required corrective actions, it can reopen.

 
...it is known that this investigation may not be able to identify a specific pathogen/toxin as a source of the outbreak that impacted 50 people.

Three individuals had severe outcomes, including hospitalizations, and the deaths of two individuals are being investigated after eating at the restaurant.

The manner and cause of death for these two individuals will remain pending until autopsy and toxicology results are available.
Terrific Montana Town Of 300 Hosts One Of The Best Food Festivals
Every year the tiny town of Trout Creek, Montana, with a population of less than 300, becomes the epicenter of all things huckleberry.
7 Bozeman Area Independent Pizza Joints That Locals Love
You're in for a real treat when it comes to good pizza in the Bozeman area. Various styles are easy to find and it doesn't matter if you like your ingredients traditional or more experimental. These pizza experts have you covered at various price points.
These 5 Montana Restaurants Featured On TV Have Sadly Closed
Several restaurants in Montana have been featured on TV in recent years. Unfortunately, a few of them have closed permanently.
More From The Moose 94.7 FM