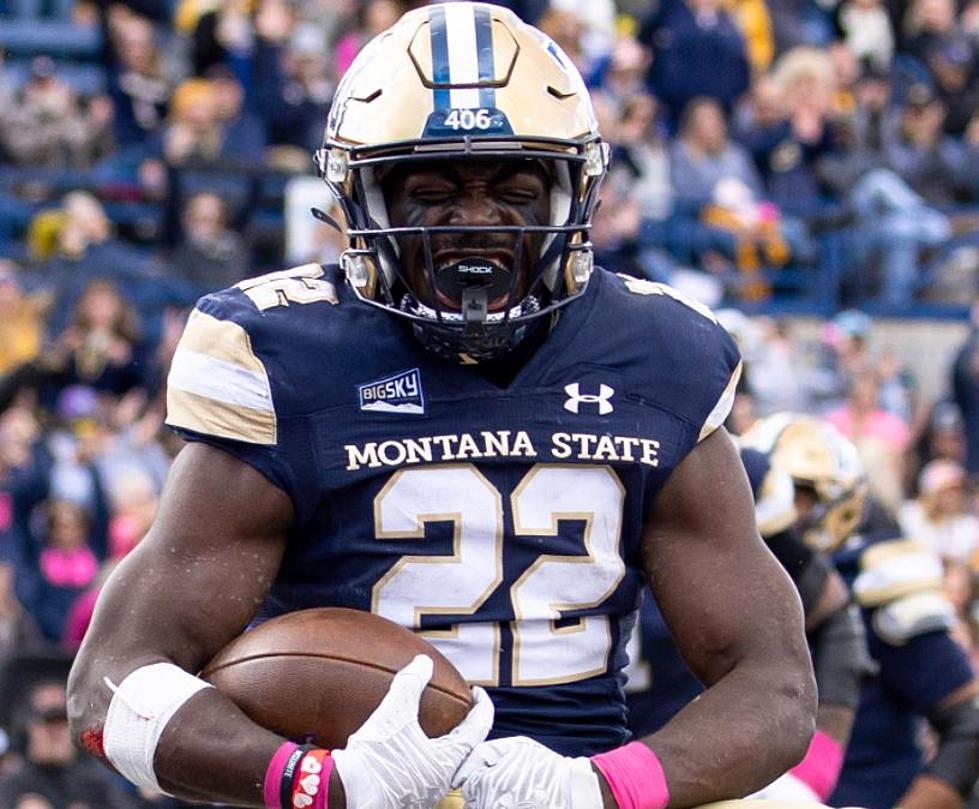 Here's How to Watch, Stream, or Listen to Brawl of the Wild
facebook.com/MSUBobcatsF
Are you ready for the biggest Montana college football game of the year? Cat-Griz, or "Brawl of the Wild," is happening this Saturday, November 20th, 2021 at Washington-Grizzly Stadium in Missoula. Kickoff is at 12 PM MST, but if you weren't lucky enough to snag tickets, you'll have a few options when it comes to watching, streaming, or listening to the game. It might seem easy at the outset, but with multiple television partners and broadcast rights in play, there might be some issues on gameday if you aren't prepared.
This Saturday, November 20th is the 120th edition of Brawl of the Wild, the annual (well, mostly) matchup between rivals the Montana State Bobcats and the University of Montana Grizzlies, and once again, it's a huge game for both teams. Both teams are in the Top 10 for rankings and big playoff implications are on the line. The game will be on TV but on what channel or network? We've got you covered.
The Brawl of the Wild will be at noon on Saturday and will be featured on Root Sports Northwest and the AT&T Sports Net Rocky Mountain networks. That seems pretty easy, right? Not so fast. 406 MT Sports is reporting that folks who have DISH no longer have these channels. Also, you won't be able to stream ESPN+ unless you are outside the regional network of ROOT and AT&T. If you have DirecTV or Spectrum TV, you will be fine to watch the game as well.
DISH Networks got rid of Root Sports and AT&T back in September and that has caused some problems with their customers and could set up a new deal for the Big Sky Conference and exclusive rights to broadcast the Brawl of the Wild game in future years to make it easier to watch the game. Everyone has been loving the streams provided by ESPN+ lately and that might be the way of the future.
How to Stream Brawl of the Wild
If you just want to stream the game, it's pretty simple. If you have Spectrum TV or DirecTV you can log onto Root Sports with your TV login. You will also be able to stream the game through FuboTV. If you have Hulu TV, YouTube TV, or even Sling, you won't be able to stream the game at all - none of these streaming services provide access to Root Sports or AT&T Sports Net Rocky Mountain.
If you're on the road, working, or simply want a different commentary while you're watching the game, 100.7 XL Country will be broadcasting Cat-Griz 2021 live online and through their mobile app.
No Cable or Streaming Access? Here's Where You Can Go Watch the Game
If you have DISH or don't have cable at all, how do you watch the game? Simple - you either find someone who has another television or streaming service to invite you over or you can visit your favorite bar to watch the game.
Here in Bozeman, if you like a rowdy crowd we would recommend places like the Rocking R Bar, Bar IX, Cat's Paw, and Spectator's. If you want something more laid back, we would recommend the Pourhouse, The Club Tavern, and Sidewinders. We highly recommend you get there early to claim your spot and get ready for a wild game.
Either way this Saturday, every Montanan will have some options to catch the 120th Brawl of the Wild. Go Bobcats!
Seven Montana Music Venues We Can't Wait to Go Back To
Want Ribs? 20 BBQ Restaurants in Montana To Help Your Hunger
More From The Moose 94.7 FM