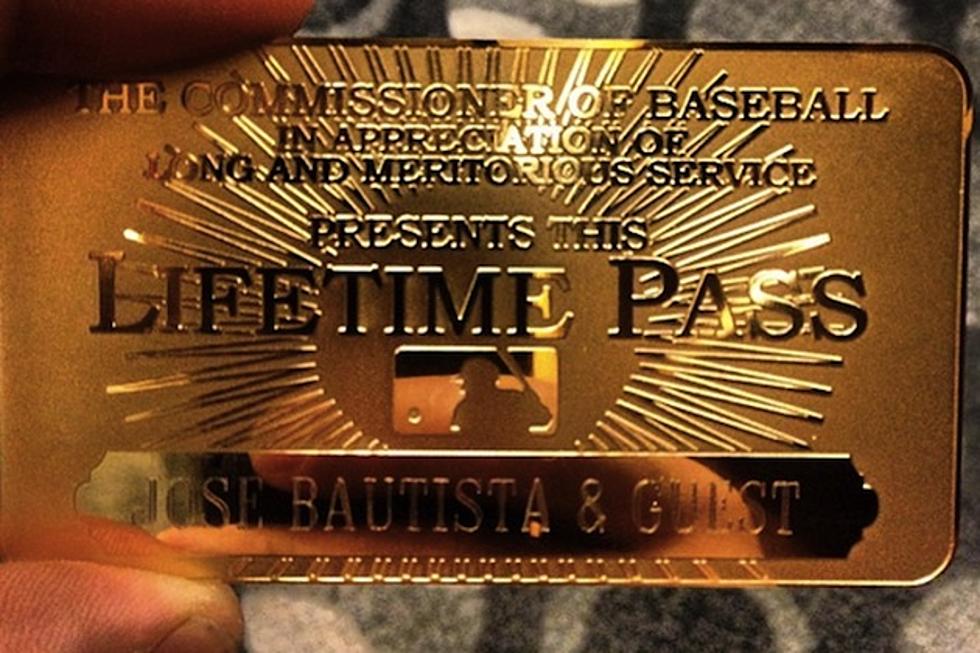 A Lifetime MLB Pass Is The Best Father's Day Gift You Can't Buy
Instagram/JoeyBats19
The Major League Baseball Lifetime Pass is a little-known perk rarely handed out to MLB players, personnel and fans. Much like its name would suggest, the gold-plated pass grants the person to whom it is issued a lifetime of access to any MLB stadium. You can't buy one of these MLB Lifetime Passes; it has to be given "in appreciation of long and meritorious service." So, cross it off your Father's Day shopping list, dude.
Toronto Blue Jays outfielder Jose Bautista was given one of the MLB Lifetime Passes recently. He posted a picture of the golden card to his Instagram account last weekend. Neither MLB or Bautista has revealed why the 10-year veteran was given one of the cards, but since they are so rarely seen, fans have been buzzing about the MLB Lifetime Pass.
Former MLB player Dave Parker is selling his MLB Lifetime Pass, but we're pretty sure it's not transferable; you could buy Parker's pass, but it wouldn't get you into games. The best plan of action here is clearly to stalk MLB commissioner Bud Selig at games and hope to save him from choking on a hot dog. That's gotta be worth a pass, right?