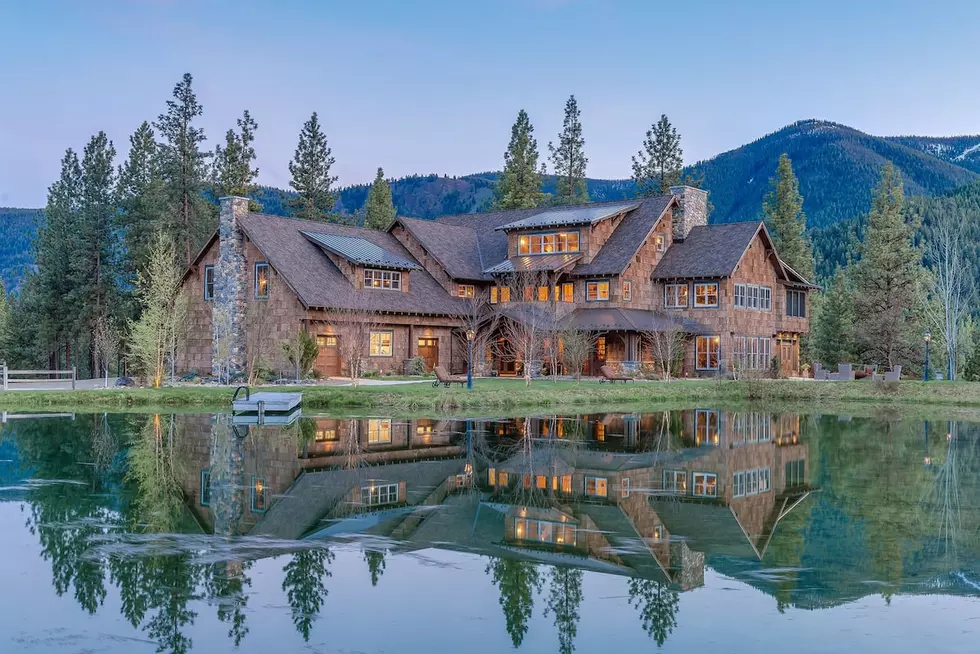 Montana's Most Expensive AirBnB is Absolutely Breathtaking
AirBnb
In Montana, renting an AirBnB instead of booking a hotel has been increasing in popularity.
If you want to rent an AirBnB in the Bozeman area, you have a lot of options. We decided to take a look at the AirBnB market in Montana to see what was available. We found that there are a lot of AirBnB rentals in Montana. The price of an AirBnB rental in Montana varies depending on the amenities that you require during your stay.
If you're looking for an extremely luxurious AirBnB in the Treasure State, you can book a stay at the Alpine Falls Ranch, just minutes away from Superior and St. Regis, Montana. At $4,650/night, it's the most expensive AirBnB in the entire state. It's located in western Montana near the Montana/Idaho border.
Alpine Falls Ranch is adjacent to the LoLo National Forest and steps away from the Clark Fork river. There's a ranch manager and on site house keeping and laundry services are provided. Catering is also available upon request. There are accommodations for 25-30 people. The ranch includes horse facilities, a riding arena (with multiple horses to choose from with full tack provided), gym, sauna, saloon and trap/skeet for entertaining or parties. The AirBnB is 50 minutes from Missoula, and 90 miles from Coeur d'Alene, ID.
Your stay even includes private pickup and transportation from the Missoula International Airport. You can spend an evening in the custom home theater or relax in the private sauna complete with full bathroom, shower and lounging area. You can explore trails in the Lolo National Forest in Can-Am Defenders (2 with full cabs and heat) or on one of the snow mobiles included in your rental.
Guests will have access to all of the ranch's amenities including the theater, gym, sauna, 3,500 sq. ft. saloon (with custom bar, pool table, kitchen, pizza oven, 75" flat screen TV with surround sound, and blue tooth music options), skeet/trap range, riding arena, hiking trails and direct access to millions of acres of National Forest and its riding/hiking trails and mountain lakes.
For more information about Alpine Falls Ranch, click here.
More From The Moose 94.7 FM