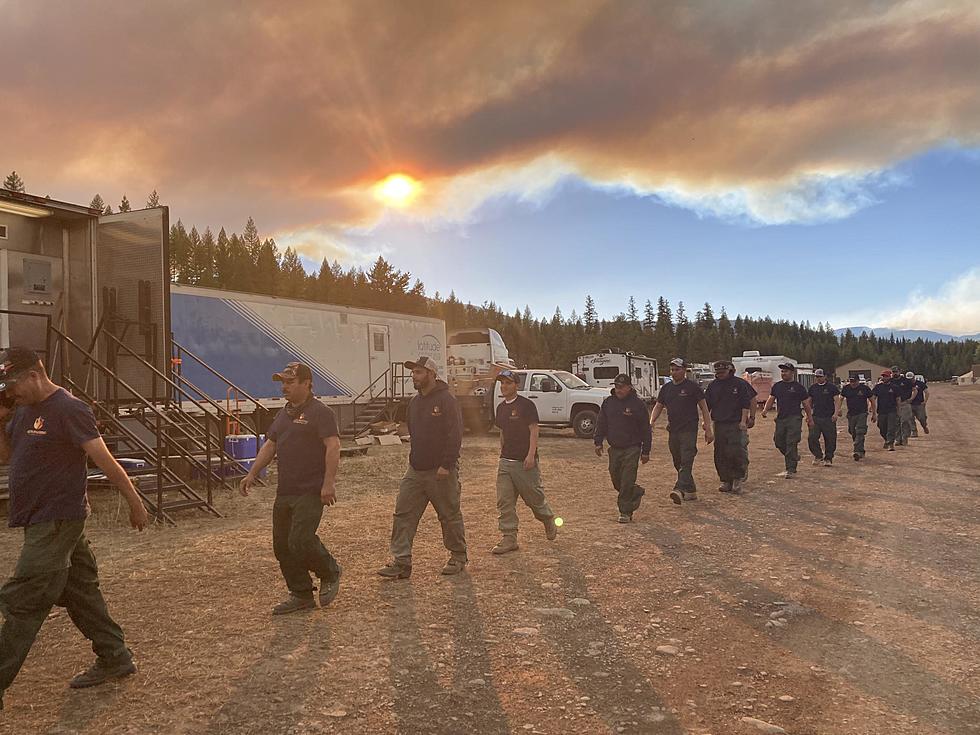 Montana's Wildfire Season Is Sadly Getting More Dangerous By The Day
Colt Fire Crew - Inciweb - USFS
It's not the worst we've ever seen, but a few more unlucky lightning strikes and Montana's wildfire season could explode. We're currently battling 77 active wildfires and they are for the most part in remote, hard to fight areas, with plenty of timber and fuel to burn.
NOTE: All wildfire details in this article have been gathered from MTfireinfo.org and the National Wildfire Coordinating Group (NWCG). As of this writing, 40,000 acres have burned in Montana wildfires. (In 2022, nearly 125,000 acres burned at a cost of $52 million to fight.)
Lightning and humans are the biggest culprits when it comes to Montana wildfires. They often start in very remote areas, making it more difficult to battle, AND requiring specialized techniques. If a lake is nearby for planes and choppers to grab water, that can be incredibly helpful, but obviously that isn't always the case. NOTE: on the map below, the fires highlighted in yellow are new in the last 24 hours.
The 2017 fire season is one of the worst in Montana history. In total, 2,500 wildfires burned a whopping 1.3 million acres in Montana. The first fire started on March 17, and the last fire that year started on December 11.
Tin Soldier Complex Fire (current as of August 2): This complex is a combination of 4 smaller fires, 17 miles west of Swan Lake. This complex was started by lightning. An evacuation order is in place for the residential community of Heinrude located off the westside of Hungry Horse Reservoir Road. The four fires involved are:
Bruce Fire – 360 acres at 0% containment
Kah Mtn Fire – 295 acres at 0% containment
Sullivan Fire – 170 acres at 0% containment
Con Kelly Fire – 0.5 acres at 0% containment
"The fires continue to actively burn on all sides and remain active during the night. The fires are expected to continue to increase in size with the forecasted weather conditions."
What Grows Well in a Montana Garden?
Montana gardeners and beginners alike, have so many options when it comes to growing a decent garden in our difficult climate.
14 of the Biggest, Most Destructive Wildfires in Colorado Since 1980
These 14 wildfires were some of the biggest and most destructive in Colorado since 1980.
Hot Air Balloon Rides in Montana: What to Expect
A step by step guide of what to expect during your hot air balloon ride in Montana, including costs, locations, how long you fly, where you take off, and where you land. We've got all the info right here, so you can have more fun. If you thought Montana was pretty on the ground...
More From The Moose 94.7 FM