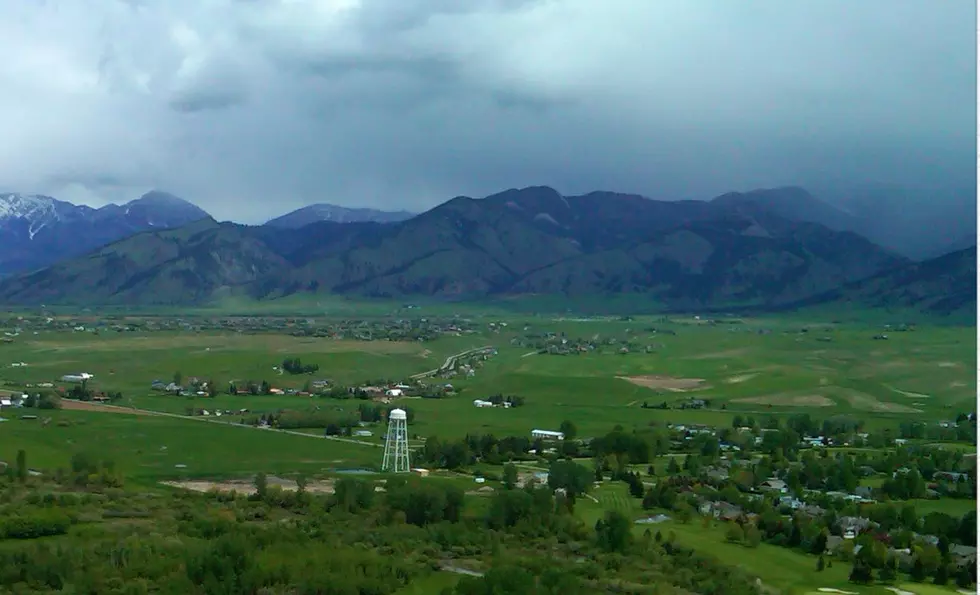 My $4,200 Gallatin County Tax Bill: Let's Take a Peek. I Might Need a Beer.
photo: Michelle Wolfe
That DOES NOT include the $585 City of Bozeman Special Assessment bill I just paid, by the way. This is the one brief time of year that I despise living here. Let's take a look at what the hell is on this Gallatin County tax bill, shall we?
Having someone or some formula decide what my property is worth every two years is SCREWING those of us who have lived on the same property for several years. We all know and admit that real estate in the Gallatin Valley, and Montana as a whole, has gone through the roof. We complain about it all the time.
This is what's happening to YOUR property: it no longer matters what you bought your property for or what your property might be worth with some REASONABLE valuation increases...it only matters what's happening around the area now with a 'comparable' property. For the last several years those 'comparable' prices that you had nothing to do with have been nuts, right?
Don't get me wrong. I like having nice things: good schools, police, fire, sidewalks, lights, trees, all that stuff. And I'm absolutely willing to pay for them. (Even though I don't have kids, no sidewalks in my neighborhood OR any street lights for that matter.)
So, what does a $4,200 Gallatin County property tax bill look like? (Please note that a few of the line item taxes on your Gallatin County taxes are City of Bozeman taxes. But not ALL of your City of Bozeman taxes are on the Gallatin County bill.) Let's take a look:
BZN Community Housing: $36.62
BZN Fire Capital & Equip RPLC: $29.28
BZN General Fund: $722.39
BZN Landfill Post-Closure: $16.98
BZN Permissive Medial Levy: $129.30
BZN Planning: $14.64
BZN Public Safety Bonds: $111.80
BZN Special Transportation SVC: $7.32
BZN Storm Water Improvement: $9.16
BZN Trails/Open Space/Parks: $50.96
City/County Health Department: $28.04
County Building Capital PROJ: $53.60
County Fairgrounds: $8.72
County General Fund: $123.38
County Open Space Operation: $29.28
County Parks: $3.66
County Permissive MED Levy: $60.18
County Permissive SRS Levy: $0.52
County Rest Home: $26.66
County Detention Center Bond: $41.22
County Public Safety: $270.84
Countywide Elementary Retirement: $161.90
Countywide High School Retirement: $92.04
Countywide Transportation: $11.79
SD #7 Bozeman Elem Building: $65.38
SD #7 Bozeman Elem Debt Service: $154.06
SD #7 Bozeman Elem General Fund: $450.96
SD #7 Bozeman Elem Tech: $21.96
SD #7 Bozeman Elem Transportation: $45.26
SD #7 Bozeman Elem Tuition: $9.16
SD #7 Bozeman High Adult Ed: $12.44
SD #7 Bozeman High Building: $71.90
SD #7 Bozeman High Debt Service: $291.27
SD #7 Bozeman High General Fund: $223.98
SD #7 Bozeman High Tech: $5.42
SD #7 Bozeman High Transportation: $16.32
ST High School Equalization: $161.08
State Elementary Equalization: $241.62
State Equalization and Levy: $292.88
Gallatin College: $10.98
State University Levy: $43.94
Gallatin County Special Assessments: $41.31
GRAND TOTAL: $4,200.20
(And don't forget the other $500 in City of Bozeman Special Assessments ON TOP of that grand total)
IMPORTANT NOTE: This Gallatin County tax bill is for a single family home, purchased 8 years ago. The purchase price then, was OVER $200,000 LESS than the LEAST EXPENSIVE single family home on the market today.
I didn't buy 'too much house' for me to afford. I just never imagined what our property values would be just a few short years later, and thus our property taxes would become insane. Food for thought.
One Of A Kind 39 Million Dollar Montana Home Is For Sale. Check It Out
This home is at 295 Cobble Creek, Bozeman, MT. You can check out the listing on Zillow or Montanalifere.com. The property is listed by Mike Schlauch and Vivian Yoon, PureWest Christie's Bozeman.
More From The Moose 94.7 FM