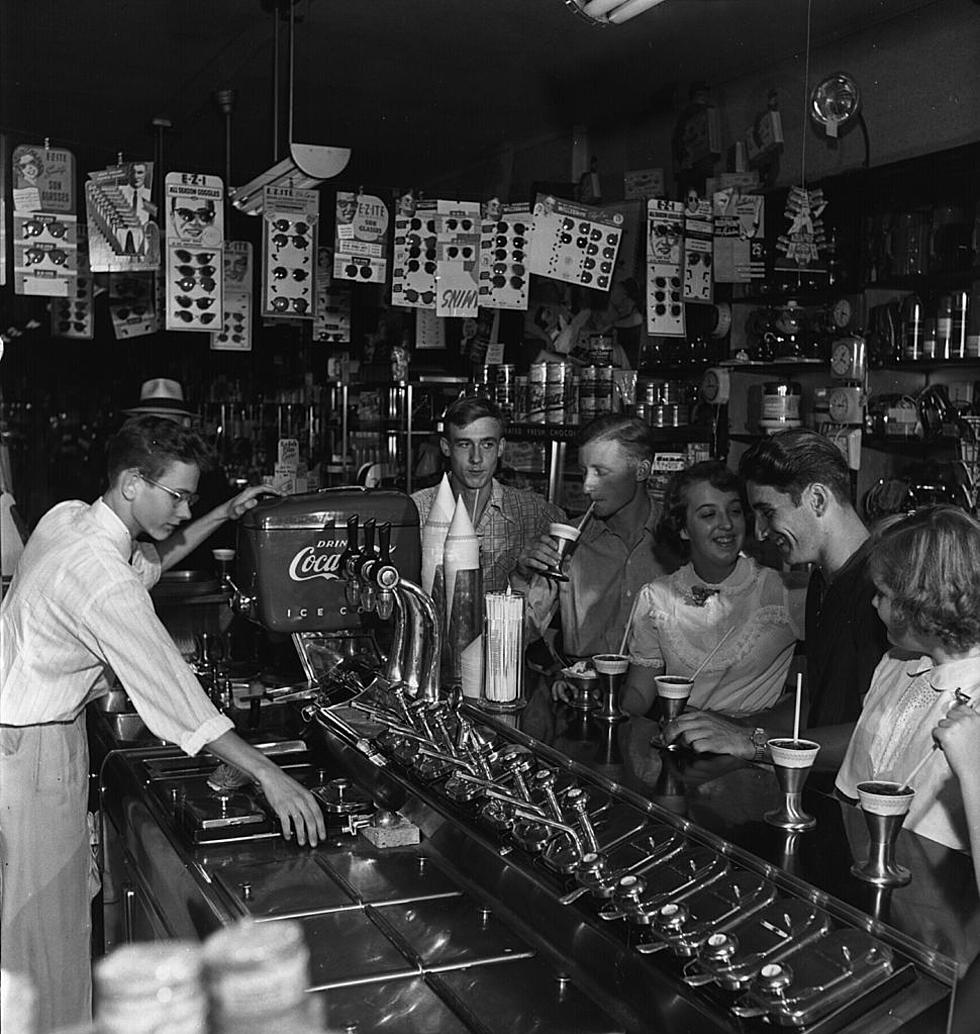 The Best Old-Fashioned Ice Cream Shops In Montana? Our Top Picks.
Getty Images Doreen Spooner / Stringer
Full disclosure, I'm a sucker for anything nostalgic.
In fact, so much so that my dream vacation is jumping in a car and traveling Route 66. There is just something about the 'good 'ole days' that really gets me and nothing says the 'good 'ole days' like an old-fashioned ice cream shop/soda fountain.
Good news, here in Montana, we have our fair share.
Before we start, I should probably set the criteria for what we're looking for here.  When I say old-fashioned ice cream shop, I'm talking about the kind of place that your parents, grandparents, and maybe even great grandparents went to. The type of place where you watch the person behind the counter scoop out your ice cream of choice and put it into one of those big shiny, silver cups before into goes to be all mixed up.
So, where are the best old-fashioned ice cream shops/soda fountains in Montana? Here's a list of some of the very finest:
The Parrot Confectionery. The Parrot Confectionery in Helena has been around since 1922 and is known for its amazing handcrafted chocolates. but they also have an impressive menu.  On that menu, you will find homemade ice cream, ice cream sodas, milkshakes, malts, sundaes, parfaits, and frozen phosphates.
Norm's Soda Fountain. Norm's Soda Fountain in Kalispell has been putting smiles on faces since 1938.  Norm's has all of the classic favorites, plus a few more like Italian Sodas, New York Egg Creams, the Dusty Road, the Brown Cow, and the Vienna Float.  Not to mention Norm's has some over-the-top delicious burgers.
Candy Town USA. Candy Town USA in Billings may not have the history as some of the others that make the list but don't let that fool you, their menu is impressive.  They serve up incredible signature milkshakes and malts, ice cream sodas, and of course, sundaes. Oh and be sure to check out their fudge and caramel apples.
Eagle's Store. Eagle's Store in West Yellowstone started out as a family business back in 1908. Eagle's has an incredible history, it also has an incredible soda fountain. Part of the charm of Eagle's soda fountain is that you're sitting on the same bar stools that have been there almost 100 years. Oh, and of course, there is the homemade chocolate sauce that Eagle's has been making since 1910 and is the secret ingredient to so many yummy treats.
Here are some other fantastic places totally worth checking out:
Valley Drug and Variety in Stevensville.
Yesterday's Soda Foutain and Restaurant in Ennis.
Doe Brothers Restaurant in Phillipsburg.
Cole Drug Co in Big Timber
The Farmer's Daughter General Store and Soda Fountain in Hardin.
The Chocolate Moose in Bozeman.
Of course, part of the fun and what makes all of these places special is not just having a delicious treat, but making memories with folks that you care about.  It's taking the time to enjoy life and maybe slowing down just a little bit to treat yourself.  Remember, life is short, so have some ice cream.
Every Montana Restaurant That Has Been Featured on Food Network
It's always awesome to see something from your hometown or state on TV. When Food Network comes to town, Montanans are ready. These restaurants have been featured.
What Are the Signature Drinks From Every State?
More From The Moose 94.7 FM