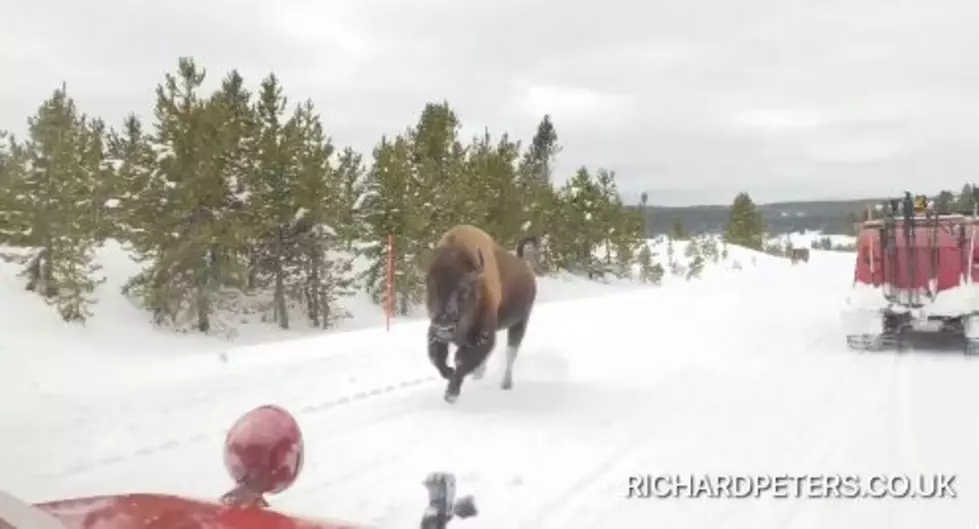 Watch Close Encounter With Bison on Yellowstone Wildlife Tour
RichardPeters.co,uk
Photographer Richard Peters recently went on a guided wildlife tour in Yellowstone National Park.
In hopes of capturing pictures of wildlife, Peters had his camera ready when he witnessed what he referred to as "one of the most memorable close encounters of our Yellowstone Winter Wildlife trip."
What he witnessed was a bison running full speed towards the vehicle he was riding in. He posted a video to his Twitter account with the caption "Bison may look slow but they're surprisingly quick when they want to be!"
Watch the video below:
More From The Moose 94.7 FM