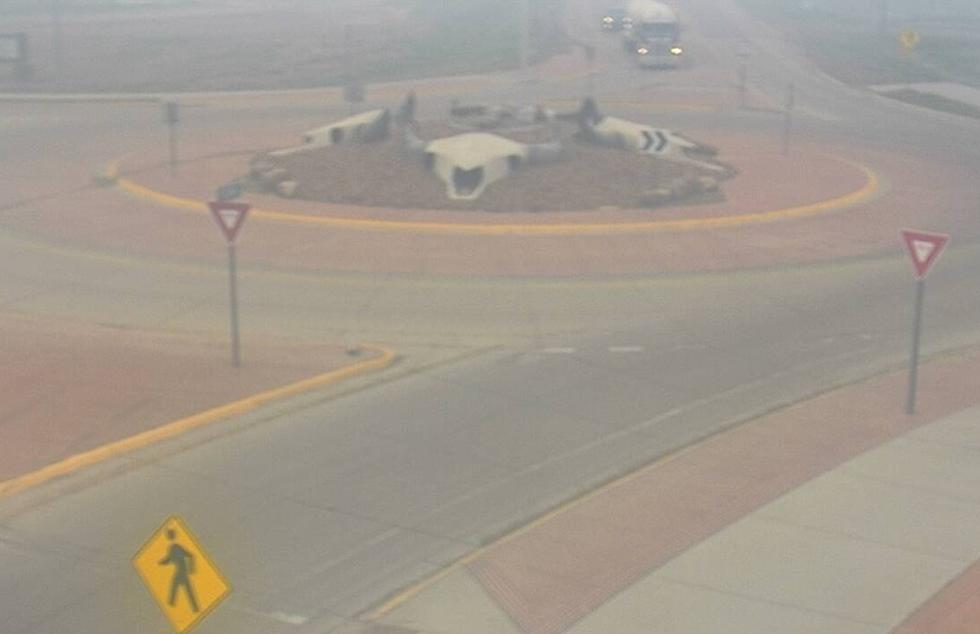 WEDNESDAY: Dense Smoke Advisory For NE Montana Counties
Wolf Point smoke - MDT webcam
Very unhealthy air is blowing into Montana from Canada, with Dense Smoke Advisories being issued on Wednesday for several counties in northeast Montana.
This smoke is creating dangerous conditions in two different respects: First, visibility has been reduced in some portions of northeast Montana to a quarter mile of less at times. Also, the air quality itself has become dangerous for those who have breathing problems or are otherwise health compromised.
DENSE SMOKE ADVISORY IN EFFECT FROM NOON TODAY TO 6 PM THIS EVENING.
WHAT...Visibility as low as a quarter mile in dense smoke.
WHERE...Portions of northeast Montana.
WHEN...From noon today to 6 PM this evening.
IMPACTS...Hazardous driving conditions due to low visibility.
Persons with respiratory illnesses should remain indoors to avoid inhaling smoke.
If driving, slow down, use your headlights, and leave plenty of distance ahead of you.
According to InciWeb, there are no fires currently burning WITHIN the state of Montana. However, the state has been surrounded by record high temperatures and fires in neighboring states and Canada.
As of 8am on Wednesday morning, the AQI for certain locations in Canada was already dangerous. Medicine Hat's AQI was 152, Lethbridge's AQI was 162, Carmangay's AQI was 180. These numbers fluctuate with time of day and jet stream direction. The link below will show you real-time AQI across the world. (Zoom in for Montana AQIs.)
Yellowstone National Park Rebuilds After Historic Flooding
After catastrophic flooding damaged portions of Yellowstone National Park in June of 2022, major reconstruction was necessary to make the park passable again. The following are photos of the improvement projects at Old Gardiner Road and the Northeast Entrance Road. All photos are courtesy of the National Park Service, photographer Jacob W. Frank.
The Top 5 Most Rural Post Offices Of Small Town Montana
Some of Montana's rural post offices don't even make it onto Google Street View, but they're incredibly important hubs in rural parts of the state. We did a little digging and found a few hidden gems. Take a look!
KEEP READING: Get answers to 51 of the most frequently asked weather questions...
More From The Moose 94.7 FM