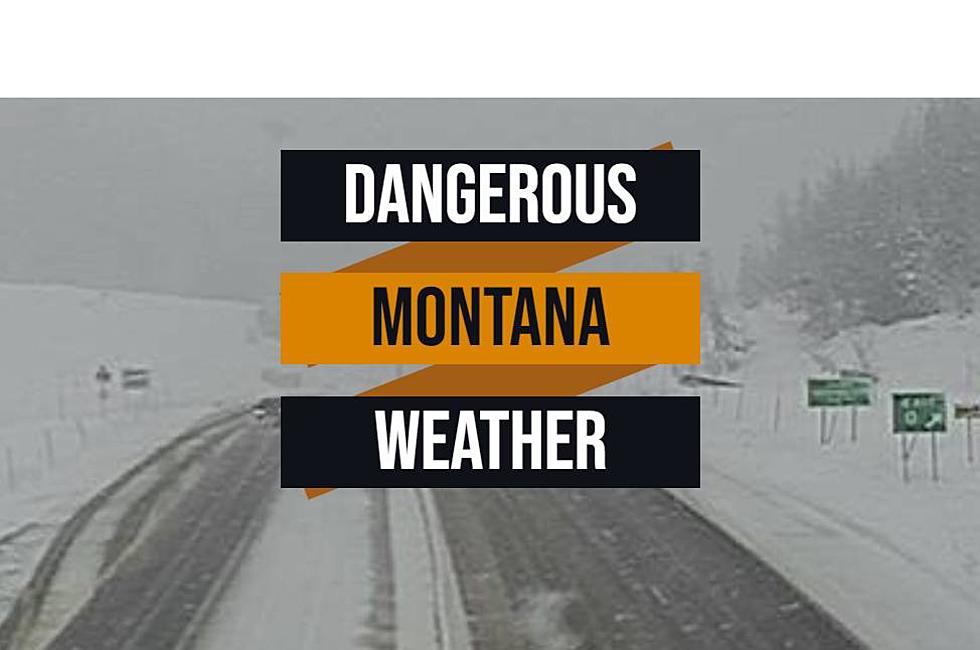 Worst Montana Weather Conditions So Far This Winter Might Arrive This Week
Michelle Wolfe
It's literally the perfect storm for Butte, Bozeman, Billings, Baker, and everywhere in between. Heavy snowfall, dangerous winds, and drastically cold temperatures are expected across most of Montana. Don't be surprised if Emergency Travel Only statements are issued.
It's not just one or two winter storm issues we're expecting across Montana. Just about every crappy winter condition you could ask for is coming, pretty much at the same time. This week could get very dangerous on the roads if these forecasts are correct. Plan ahead, be prepared and stay off the roads if you can. The fewer cars on the road, the fewer chances for trouble.
Up to a foot of snow is possible, with 40 to 50+ MPH winds, and then dangerously cold air temps of -10 to -15 degrees will plague several Montana counties...especially in the higher elevations.
NOTE: Even if these forecasts are "kind of right", this is going to be a very unpleasant week of weather with dangerous conditions. This is a good week to play it safe. February in Montana ain't nothing to mess with.
WINTER STORM WARNING REMAINS IN EFFECT UNTIL 11 PM WEDNESDAY.
WHAT...Heavy snow expected. Total snow accumulations between 1 and 3 feet, depending on location. (See below for more specific amounts)
Total snow accumulations of 7 to 15 inches possible along and north of Highway 12, including over MacDonald Pass.
3 to 6 inches along the I-90 corridor between Drummond and Homestake Pass.
Blowing and drifting snow as winds gust to 40 mph, dangerously cold wind chills and a freeze up on roadways is possible Tuesday evening with an arctic front passage.
Total snow accumulations between 1 and 2 feet in the Little Belt and Highwood Mountains.
Total snow accumulations of 5 to 8 inches possible. Winds could gust as high as 45 mph for Petroleum, Garfield, and Phillips Counties.
WHERE...Butte, Georgetown Lake, Highway 12 Garrison to Elliston, Homestake Pass, and MacDonald Pass, portions of central, north central, and southwest Montana. Bozeman area to Billings, and also Yellowstone National Park.
WHEN...Until 11 PM Wednesday.
IMPACTS...Roads, and especially bridges and overpasses, will likely become slick and hazardous.
Dangerous wind chill factors of -30 are possible in certain areas during this storm period.
What Grows Well in a Bozeman Garden?
Montana gardeners and ammeters alike, have so many options when it comes to growing a decent garden.
More From The Moose 94.7 FM