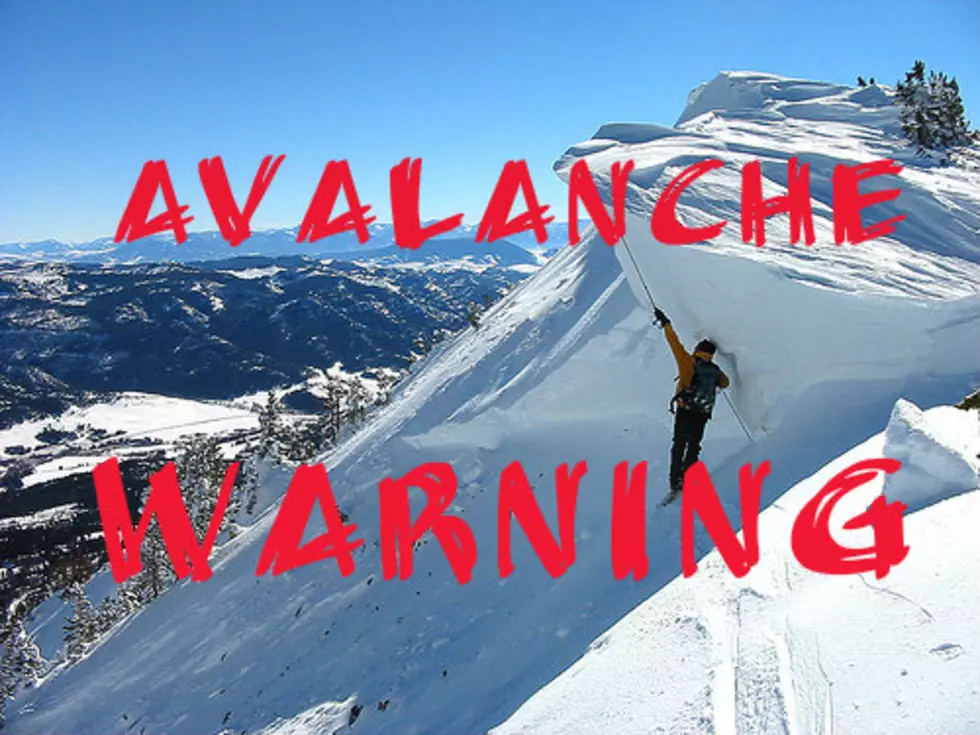 Avalanche Warning Issued – Tuesday Feb. 7th, 2017
Avalanche Warning
We received varied amounts of snow last night across the GNFAC area but it added up to a lot...prompting an Avalanche Warning for Tuesday February 7th, 2017.
(ISSUED ON FEBRUARY 07 2017 AT 04:56 AM)
AVALANCHE WARNING: THE GALLATIN NATIONAL FOREST AVALANCHE CENTER IS ISSUING A BACKCOUNTRY AVALANCHE WARNING FOR THE SOUTHERN MADISON AND SOUTHERN GALLATIN RANGES AND MOUNTAINS AROUND COOKE CITY.
HEAVY SNOWFALL OVER THE LAST 72 HOURS ACCOMPANIED BY STRONG WINDS HAS CREATED A HIGH AVALANCHE DANGER ON ALL SLOPES.

NATURAL AND HUMAN TRIGGERED AVALANCHES ARE LIKELY TODAY.

AVALANCHE TERRAIN AND AVALANCHE RUNOUT ZONES SHOULD BE AVOIDED.
THIS WARNING WILL EXPIRE OR BE UPDATED BY 6:00 A.M. ON FEBRUARY 8, 2017.
CONTACT THE GALLATIN NATIONAL FOREST AVALANCHE CENTER FOR MORE DETAILED INFORMATION. MTAVALANCHE.COM OR AVALANCHE HOTLINE: 406-587-6981.
More From The Moose 94.7 FM