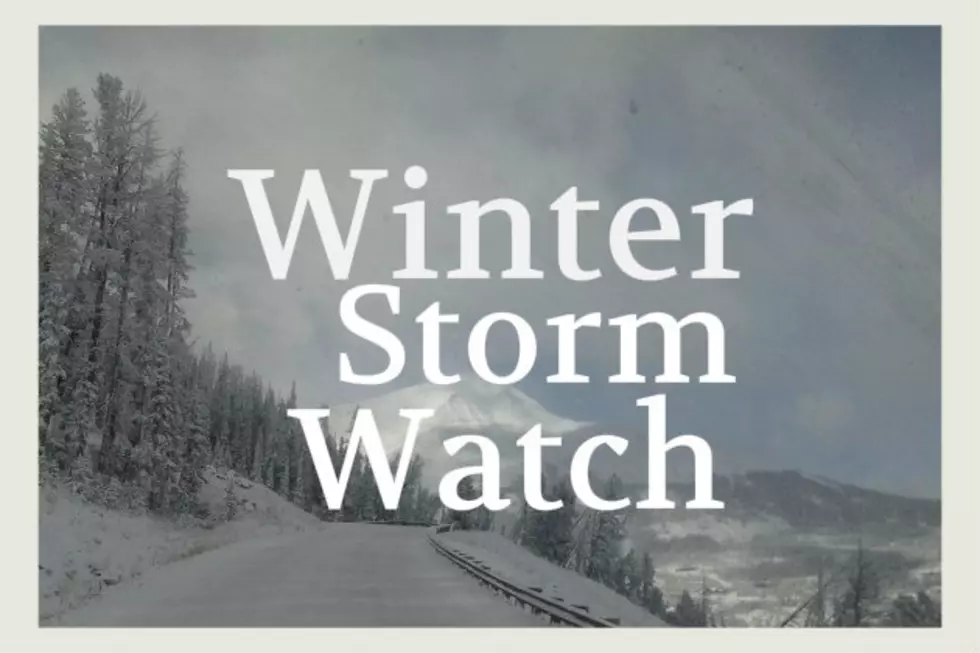 Bozeman Whiplash Weather: 12″ Mountain Snow Possible by Sunday Night
Winter Storm Watch - KMMS
Near record temps then a foot of snow. Nobody said Montana weather was boring and this weekend will be the perfect example of nutzo extremes.
According to the National Weather Service:
WINTER STORM WATCH IN EFFECT FROM LATE SATURDAY NIGHT THROUGH LATE SUNDAY NIGHT.
WHAT...Heavy snow possible.
Total snow accumulations of 4 to 8 inches at lower elevations and 8 to 12 inches in the mountains, are possible.
Winds could gust as high as 35 mph.
WHERE...Beaverhead, Madison and Gallatin.
WHEN...From late Saturday night through late Sunday night.
IMPACTS...Travel could be difficult. Patchy blowing snow could significantly reduce visibility.
More From The Moose 94.7 FM