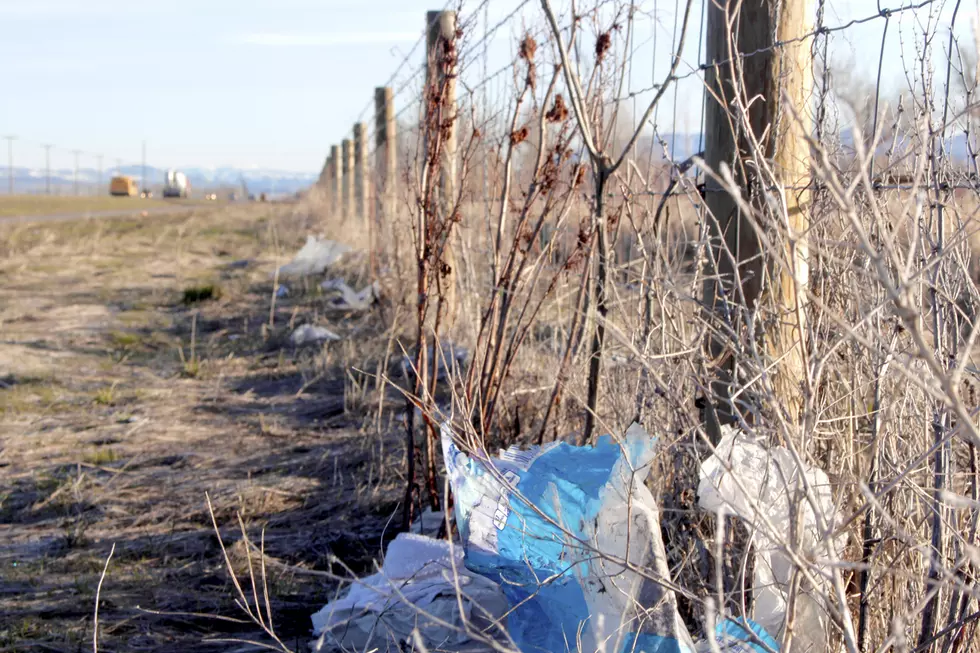 Bozeman's Springtime Trash Problem
Townsquare Media
As the snow melts away, we are left with a layer of something else. Trash.
The trash can not only be seen around Bozeman, but also in the surrounding areas. Driving to and from Manhattan every day, I've seen trash along I-90 in the median, shoulder, and hung up on fences along the interstate.
After a long winter with extremely gusty winds at times, everything gets blown around, including trash. Bozeman is too beautiful to be covered in trash, and as people that live here, we should take pride in what we have and pick up the trash that we see.
It's not about cleaning up after other people, it's about making a conscious effort to keep Bozeman the pristine place that it is. We can all do our part.
In addition to Bozeman, many recreational areas will be opening up for recreational use for the season. Please be mindful of others, and clean those areas up as well.
With Bozeman CleanUp Day this Saturday, April 21, these areas definitely need some a little extra love.
More From The Moose 94.7 FM