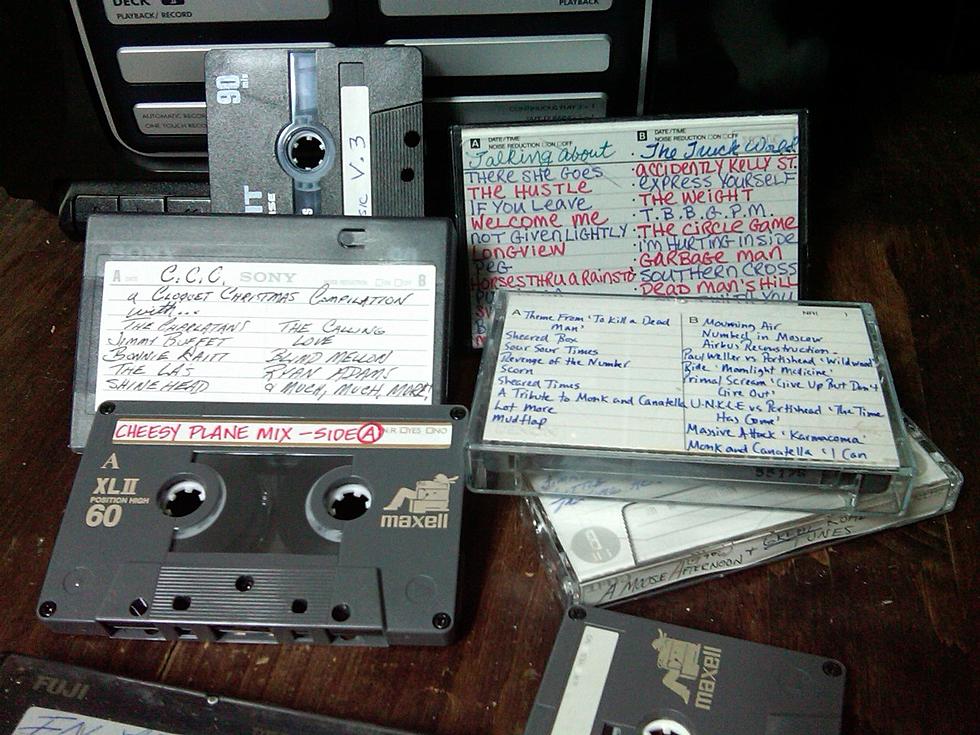 Found My Old Mixtapes. I Win the Day
Michelle Wolfe
Mixtapes. Big fan. And I'll brag - we made KICK ASS mixtapes back in the day. I always took them very seriously for whomever I was creating. The tape quality, the artwork (if necessary) and of course the songs.
The tapes that were made and given to me are far more priceless than the mixes I made for myself. Looking back at the setlists your friends chose for YOU and the reciprocity of hours of work is fascinating. And humbling. You can tell a lot about a friendship from the mixtape they made you.
I've only found a handful of my old mixtapes but luckily, they're some of my all-time favorites. Most of them were given to me by friends, not the ones I hastily threw together for myself. (A vacation or plane ride always merited a new personal mixtape.)
So what did I find? Way good stuff. Here's a couple:
"The Portishead" tape: My friend Michael made this tape for me in the mid-90s. I hadn't been at The MOOSE very long but we got along smashingly. Michael was a great, music lover who appreciated almost all genres...with a non-annoying encyclopedic knowledge. Once he knew I 'liked' Portishead, he was going to make sure I knew them inside and out, along with every collab they ever did. FIVE STARS.
"Katie's Montana State Mix" tape: My college roommate in South Hedges at Montana State University was oddly enough from the same area in California I had moved from. Fast friends. And friends make tapes for each other. This one is a beautiful train wreck of her favorites...from Ike Turner and Green Day to CSN and Madonna. Excellent memories. FOUR STARS.
The 40 Best Cover Songs by Rock Bands
More From The Moose 94.7 FM