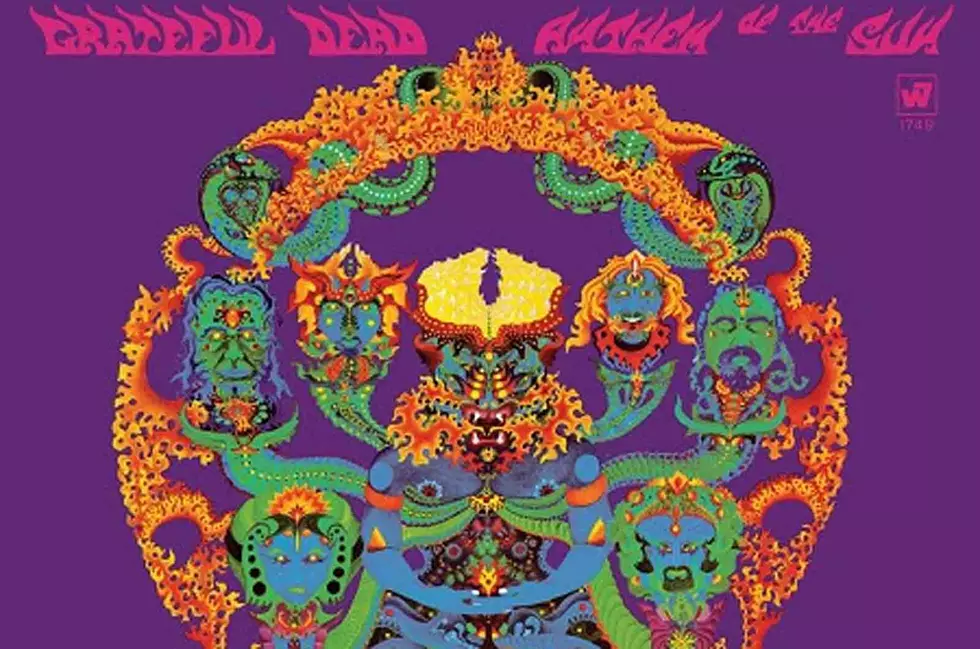 Grateful Dead's 'Anthem of the Sun' Gets 50th Anniversary Reissue
Rhino
The album will arrive on July 13, less than a week before the LP's official anniversary on July 18. The 50th Anniversary Deluxe Edition adds the 1971 remix to Disc One and live recordings from the band's show at San Francisco's Winterland on Oct. 22, 1967, which included early versions of songs that would end up on the album nine months later.
Anthem of the Sun marks the second reissue in the Grateful Dead's new series that will reintroduce the original albums – in remastered sound plus a bonus CD of previously unreleased live tracks from the era – five decades after the LP's original release date. The band's self-titled debut kicked off the series in January 2017.
In addition to the two-disc set, the reissue will also be available as a 12" vinyl picture disc with a limited-edition pressing of 10,000 copies. You can see the track listing for the CD version below.
This new edition includes both the rare 1968 mix of the album plus the more common 1971 mix. Both are remastered from the original master tapes. The bonus disc includes a full concert, the band's first with percussionist Mickey Hart, who joined the band just a month earlier.
Anthem of the Sun is notable for the Dead's earliest exploration of longer songs on record, as well as the combination of both live and studio recordings that were pieced together in a sort of sound collage that infuriated label bosses and opened the group to more experimental paths.
"This is one the most thrilling albums the Grateful Dead ever produced, mixing portions of live recordings from the first six months of Mickey's tenure with the band, along with studio experimentations that would hint at where the Dead would go when they started recording to 16-track tape the following year," producer David Lemieux said in a news release announcing the reissue.
"The 1971 remix, produced in order to make the album more accessible to the newer fans who were brought on board with Workingman's Dead and American Beauty, has been the most commonly heard version for the past 45-plus years," he said. "However, having this side-by-side with the original 1968 mix demonstrates countless differences, with the original mix being more primal, psychedelic, and experimental. Add to this the first extant live recording featuring Mickey as a member of the Grateful Dead, and you have a very special release in every way."
The Grateful Dead, 'Anthem of the Sun: 50th Anniversary Deluxe Edition' Track Listing
Disc One: Original 1968 Mix and 1971 Remix
"That's It For The Other One"
"New Potato Caboose"
"Born Cross-Eyed"
"Alligator"
"Caution (Do Not Stop On Tracks)"
Disc Two: Winterland, San Francisco, CA 10/22/67
"Morning Dew"
"New Potato Caboose"
"It Hurts Me Too"
"Cold Rain And Snow"
"Turn On Your Love Light"
"Beat It On Down The Line"
"That's It For The Other One"
More From The Moose 94.7 FM