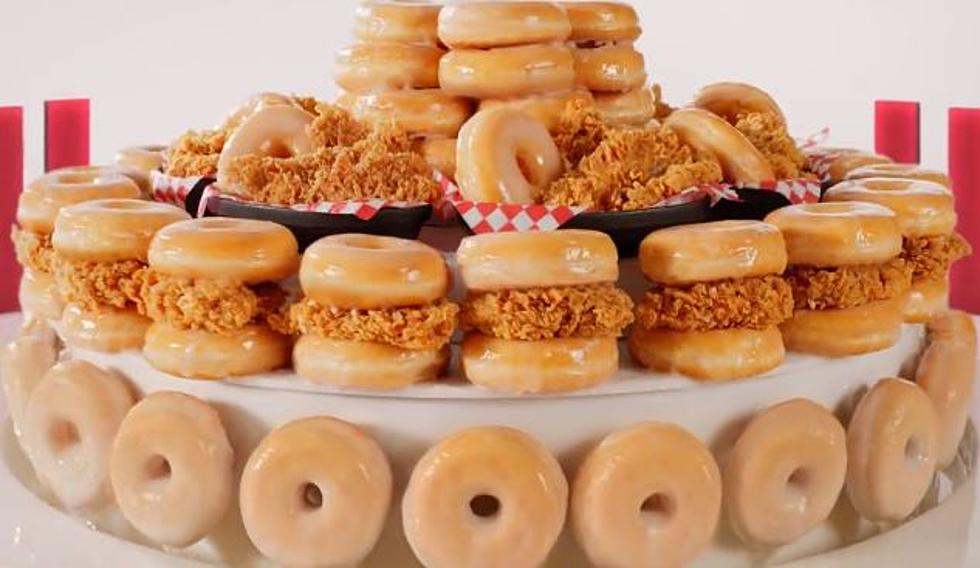 KFC's Donut Chicken Sandwiches Now On Sale in Bozeman
facebook.com/KFC
Do you love fried chicken and donuts? Check this out.
KFC has officially began selling their Donut Chicken Sandwich, a sandwich with an extra crispy chicken fillet between two doughnuts instead of a bun.
KFC said the following in a press release.
"Chicken & Donuts is the newest fried chicken trend we're bringing to all of America,"
said Andrea Zahumensky, chief marketing officer, KFC U.S.
"But not just any donut would do. Only a donut that's glazed-to-order and served piping hot every single time can stand next to our hand-breaded fried chicken. It's a finger lickin' good dish filled with glaze and glory."
KFC and donut fans can experience this finger-lickin' sweet and savory meal in a variety of options ranging from $5.49 to $7.99:
Kentucky Fried Chicken & Donuts Basket meal: chicken on the bone or Extra Crispy™ chicken tenders, paired with one donut. Also available as a big basket meal, which includes two donuts.
Kentucky Fried Chicken & Donuts Sandwich: a juicy, hand-breaded Extra Crispy™ chicken filet sandwiched between two fully glazed donuts.
Guests can satisfy their sweet tooth by adding a donut to any meal for an additional cost.
Kentucky Fried Chicken & Donuts will be available nationwide through March 16, or while supplies last.
More From The Moose 94.7 FM