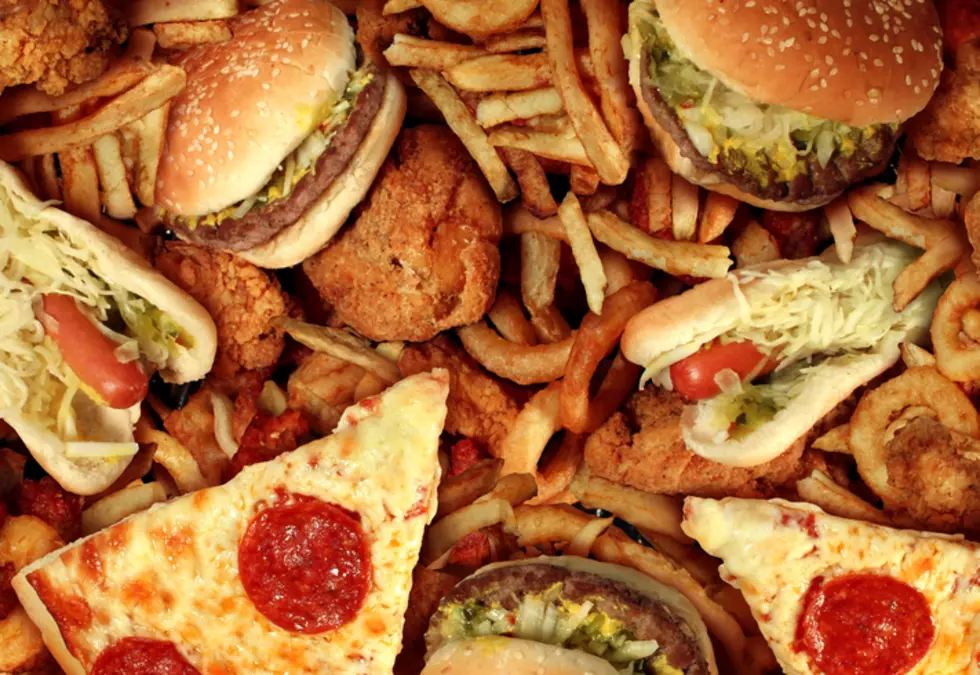 MSU And UM Students Top Picks For Fast Food In Montana.
wildpixel
Part of the whole college experience is going to class, trying new things, hanging out with friends, and staying up late studying.  It can be a pretty hectic lifestyle, and might not leave a whole lot of time to prepare meals if you are on your own, or unable to cook if you're in a dorm.
Enter fast food.
Fast food is convenient, delicious, and a college staple. It seems that every college town has that favorite spot that you remember from your college years.  You know the kind of place I'm talking about.  It's one of those joints that when you go back to visit, you just have to stop and take a culinary trip down memory lane with your tastebuds.
So which fast-food places are popular here in Montana? The good folks over at Broke Scholar have come out with a list of The Most Popular Fast Food Chains In The Top U.S. College Towns. According to the report, the data was collected by using information from Yelp and was broken down into 3 different categories, national, regional, and local.
First, let's take a look at what the University of Montana in Missoula picked for their favorite fast-food spots:
Five Guys is a national chain that specializes in burgers, fries, and milkshakes.  The food is delicious and filling and you get a lot for what you pay. Plus, you can customize your burger and almost all of the toppings are included, so you don't have to worry about extra add-on pricing.
Five On Black is based on Brazilian street food and allows you to create your own bowl.  You pick your base, add a protein, then a side, sauce, and finally toppings. Much of the ingredients are fresh, and it could be considered a bit more healthy than some of the other fast food options out there.
Next, let's take a look at what Montana State University students in Bozeman picked as their favorite fast-food spots:
Pita Pit

Taco Johns

Five On Black
Pita Pit is a chain with roots in Canada and Idaho.  Pita Pit is known for its pita sandwiches that are filled with fresh veggies, grilled meats, and delicious sauces. They also offer bowls, salads, smoothies, and other menu items.
Taco John's is a national franchise with locations all over the country and was founded back in 1969.  The restaurant is best known for its potato ole's and has a menu of tacos, burritos, and other treats.
Five On Black (as mentioned above) rounds out the Top 3 for Bobcats.
Personally, I found it interesting that the iconic Pickle Barrel didn't make the list.  The Pickle Barrel is legendary among MSU students, in fact, parents of MSU students who were once MSU students themselves come back to Bozeman for 3 things. Visit their kid, go to a game, and eat at The Pickle Barrel.
So college students of Montana, do you agree with this list? What is your favorite fast-food joint to get some tasty grub? Send us a message on our station app.
The Seven Best Cheesesteaks in the Bozeman Area
One of the best sandwiches to eat for lunch or dinner, the cheesesteak can be found at several fantastic spots in the Bozeman area.
50 Most Popular Chain Restaurants in America
YouGov investigated the most popular dining brands in the country, and Stacker compiled the list to give readers context on the findings. Read on to look through America's vast and divergent variety of restaurants—maybe you'll even find a favorite or two.
More From The Moose 94.7 FM