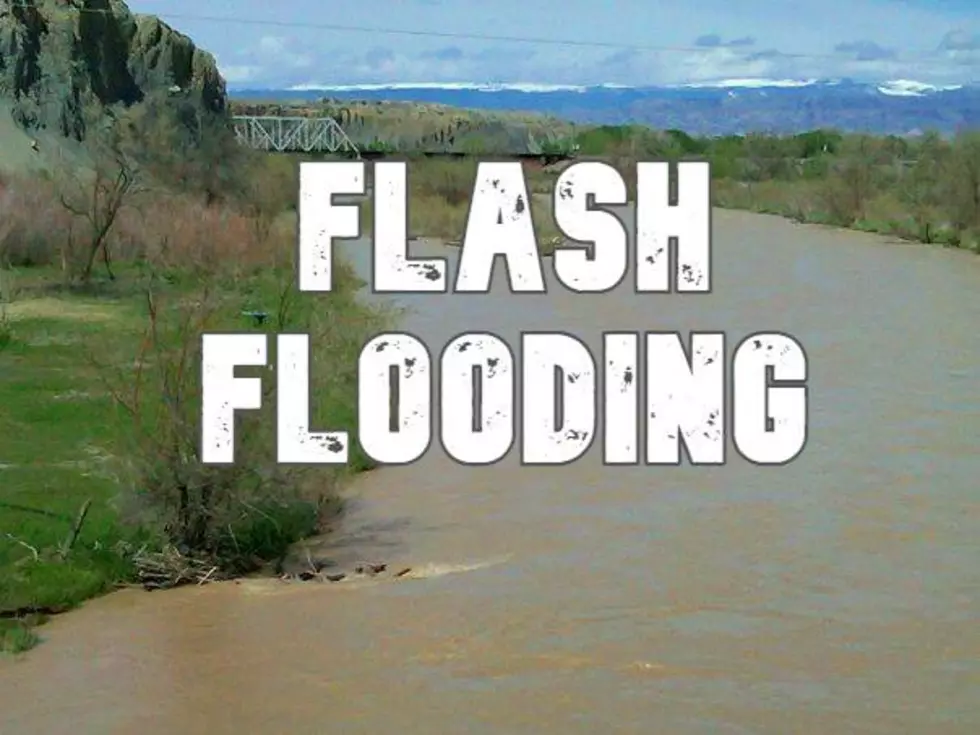 Saturday Flash Flood Watches for Montana Burn Scar Areas
photo - Michelle Wolfe
Areas near White Sulphur Springs and Townsend are expected to receive heavy rainfall at times on Saturday, with possible flash flooding of the Woods Creek and Deep Creek burn scars.
Portions of Montana got quite a bit of rain on Friday afternoon, with even more heavy rain expected Saturday and through the rest of the weekend. This particular Flash Flood Watch is for Saturday specifically.
Creek and river levels can rise quickly, often times with the rain storms originating far upstream...yet affecting water levels for miles. Extreme caution should be used around areas under a Flash Flood watch, warning or advisory of any kind.
According to the National Weather Service:
FLASH FLOOD WATCH FOR THE WOODS CREEK AND DEEP CREEK BURN SCARS IN EFFECT FROM NOON SATURDAY THROUGH THIS EVENING.
WHAT...Flash flooding and debris flows caused by excessive rainfall are possible over the Woods Creek and Deep Creek Burn Scars.
WHERE...Portions of central and southwest Montana, including the following counties, in central Montana, Meagher. In southwest Montana, Broadwater.
WHEN...From Noon Saturday through this evening.
IMPACTS...Heavy rainfall over the Woods Creek and Deep Creek Burn Scars is expected up to and during the period of the watch.
Residents near the Woods Creek and Deep Creek Burn Scars should prepare for potential flooding impacts.
Be sure to stay up to date with information from local authorities.
Heavy rainfall could trigger flash flooding of low-lying areas and debris flows in and near wildfire burn scars.
National Weather Service Meteorologists are forecasting the potential for heavy rainfall over the burn scar, which may lead to flash flooding and debris flows.
Why the burn scar areas? With such intense wildfires during the summer months, forests that lose their trees are far less able to absorb heavy rainfall.
The Best Movies of 2022 So Far
Of all the titles released so far this year, here are the ones you have to see.
More From The Moose 94.7 FM