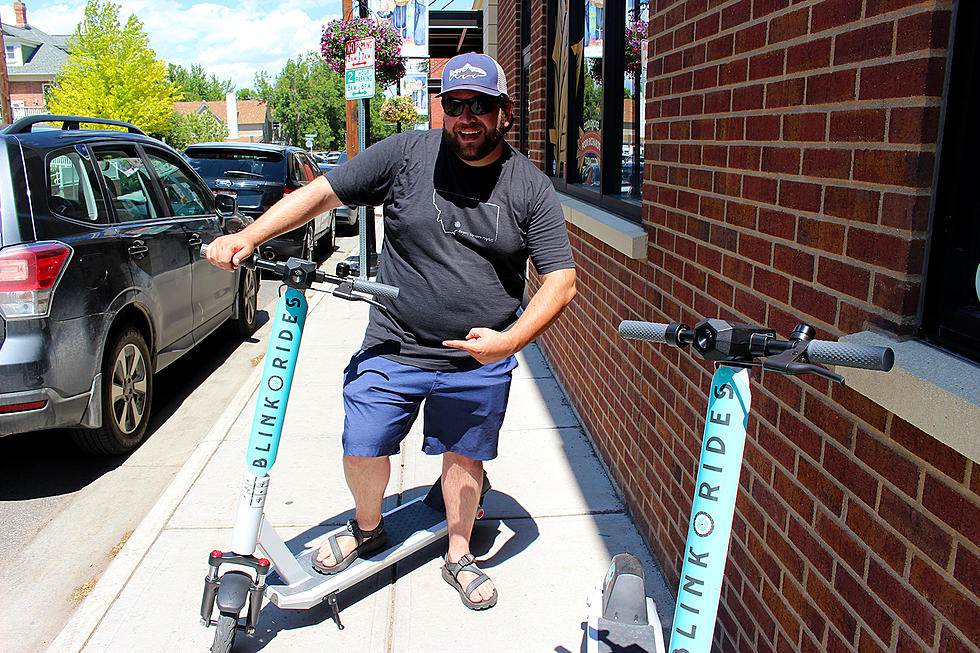 Test Driving Bozeman's New Blink Rides Scooters
Townsquare Media
Everyone has been talking about the new Blink Rides electric scooters that can be seen parked around downtown Bozeman. Some residents are in favor of them, others not so much.
We decided to give them a try to see what all the buzz what about, and here's the scoop on the new Blink Rides scooters in Bozeman.
Blink Rides is an Electric Scooter ride-sharing company in Bozeman. Providing a fun and cost-effective transportation system.
Find a Blink Rides scooter parked in Bozeman. The scooter is "dockless" which means that you don't need to return it to a store or plug it in after you're done riding.
The freedom to locate a zone nearby and just hop off and stop your ride is very cool. Just download the Blink Rides app from Apple or Google Play, fill out the quick new user application and then load your wallet.
You can bundle your time – this allows you to buy in bulk and use your 'allowance' every time you ride.
$1.50 FOR THE FIRST MINUTE PLUS .30/MIN AFTER TO RIDE
Minutes must be purchased in $10.00 Increments prior or after your ride for ease of use.
Is there an age requirement?
Yes. You must be 18+ to ride a Blink Rides Scooter.
Simply follow the rules of the road, stay on bike paths and off the sidewalks.
Slow down in heavy traffic and if it feels safer, set a foot on the ground and scoot and step along until you have a safe path to start your ride again.
Be courteous as you ride, and watch out for the potholes! Riding is fun but will require you to make certain your lane is safe to ride on. When in doubt step off the scooter and push it!
Finally, STAY OFF THE SIDEWALKS, IT IS THE LAW!
The Blink Rides scooters are pretty fast and it is recommended that you wear a helmet while riding.
We took one of the Blink Rides scooters for a spin around Bozeman. Watch the video below to see what it's like!
More From The Moose 94.7 FM