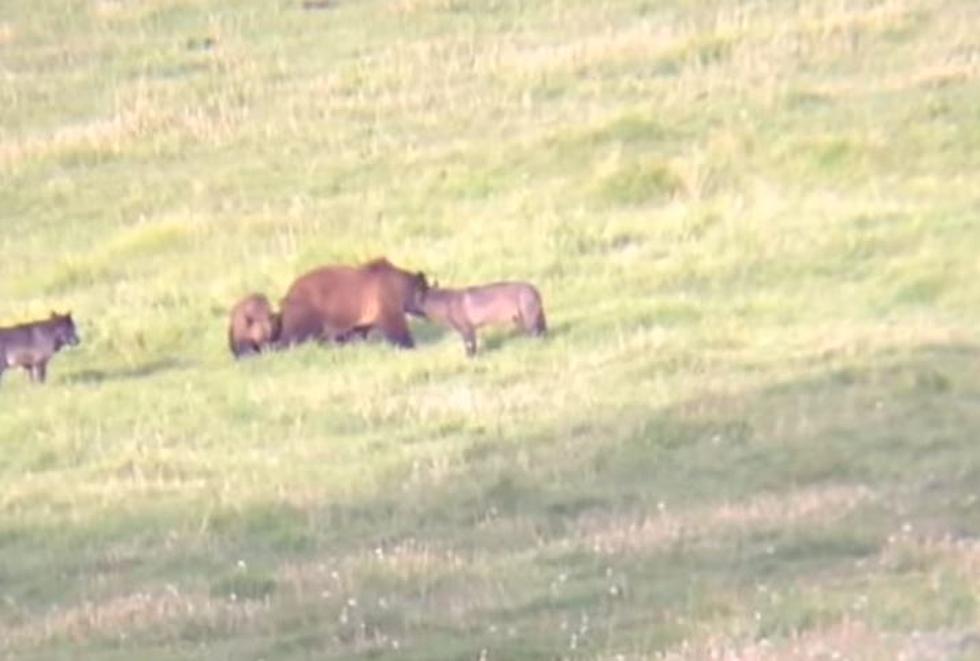 Watch Wolves and Grizzlies Fight Over Dead Carcass in Yellowstone
www.facebook.com/fhessler
A visitor in Yellowstone National Park captured an incredible video over the holiday weekend.
Many people flock to YNP each year to get a glimpse of wild animals in their natural environment. Some people get a little more than they bargained for.
Montana resident, Frank James was in Yellowstone over the holiday weekend and was able to capture a pretty amazing event on camera. He witnessed a pack of six wolves and four grizzly bears battling over a dead carcass near the Yellowstone River.
Seeing wolves and grizzlies in Yellowstone is fairly common. However, seeing both species together in this situation is very rare. Talk about being in the right place at the right time.
Shortly after posting the first video, James posted a second video with the caption "The saga continues". Watch the video below:
More From The Moose 94.7 FM