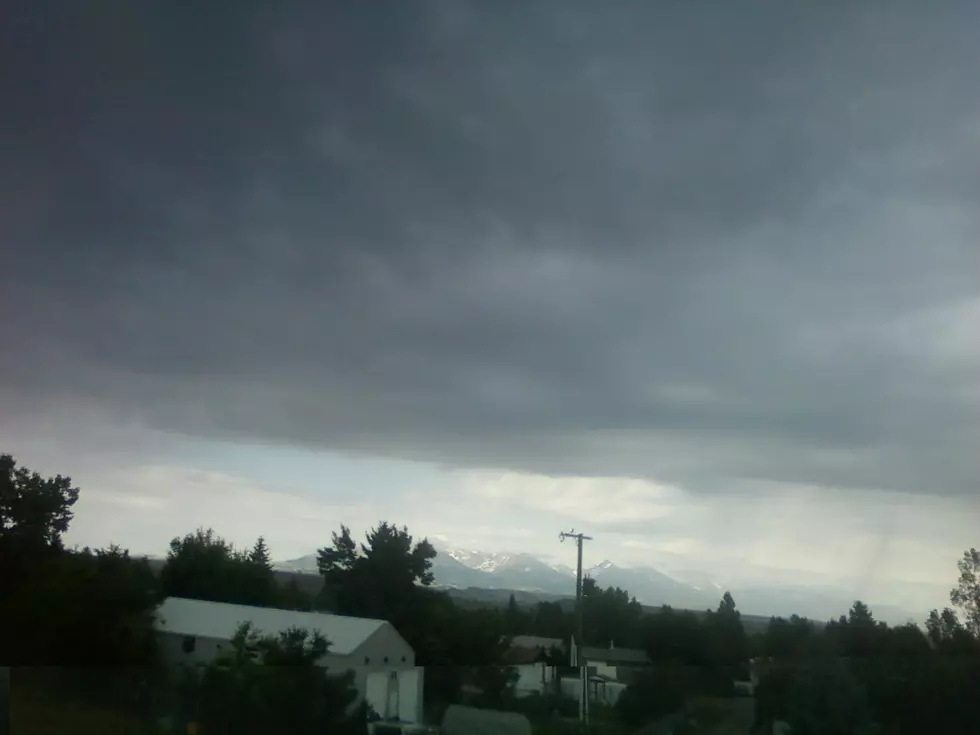 Wednesday: Sprinkles for Bozeman, Snow for Yellowstone
photo - Michelle Wolfe
Some parts of Yellowstone National Park could see 6" of fresh snow by Thursday. Bozeman may see a few snow showers much later this evening.
After a very warm morning in the low 50s, temps in Bozeman are supposed to drop to the low 30s overnight with a decent chance of a few snow showers after midnight and into Thursday morning.
Today for Yellowstone National Park, according to the National Weather Service:
A Special Weather Statement has been issued for YNP.
Snow showers return today...Conditions are expected to be varied and change rapidly throughout the entire day.
Caution should be used in areas around the park with these changing conditions.
Always remember that cell service can be quite spotty
WHAT IS EXPECTED WITH THIS SPECIAL WEATHER STATEMENT...Snow showers are expected.
Accumulations of 1 to 3 inches in the northern half of Yellowstone National Park and Gros Ventre Mountains
4 to 6 inches in the southern portion of Yellowstone National Park and the Tetons with locally higher amounts possible.
WHERE...Yellowstone National Park and Teton and Gros Ventre Mountain Ranges.
WHEN...Wednesday morning through Thursday evening
ADDITIONAL DETAILS ABOUT THIS SPECIAL WEATHER STATEMENT...Drivers should be on the lookout for rapid changes in visibility in the snow and blowing snow, as well as slick and snow covered roads.
Use caution if you are traveling through Teton, Togwotee and Union Passes.
If you are planning outdoor activities or exercise, you should be prepared for colder weather and snow. Conditions can change very rapidly in and around Yellowstone National Park.
More From The Moose 94.7 FM