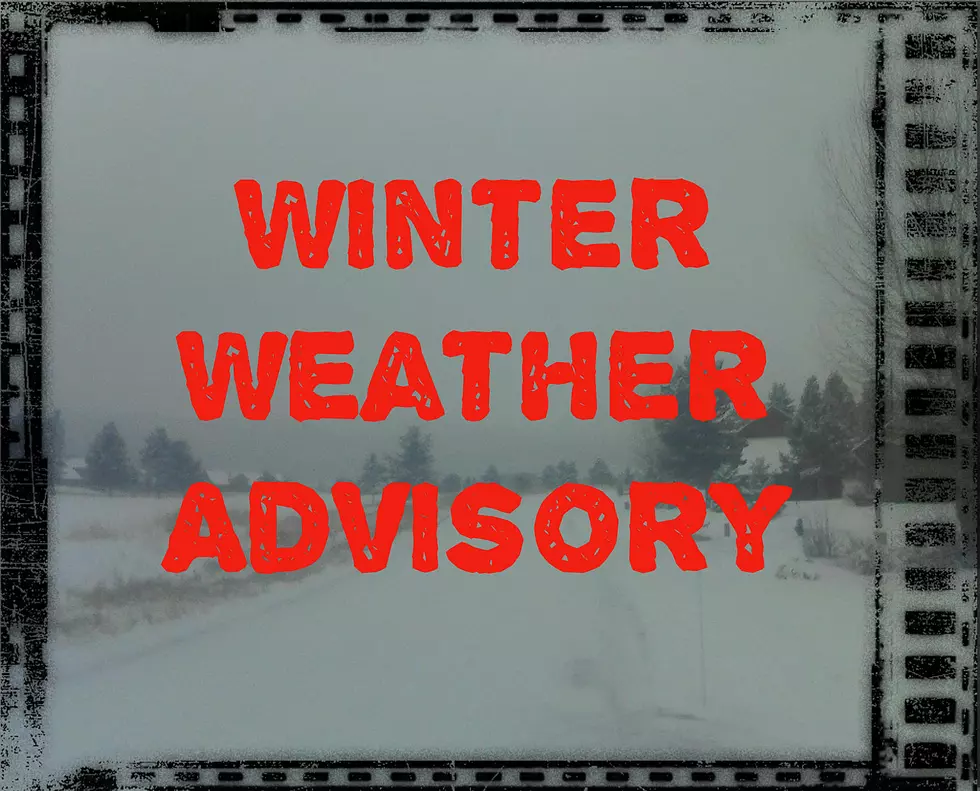 7″ Snow Possible by Tuesday Between Bozeman and Butte
Ski season ain't done so neither is Mother Nature. Several Montana counties are under Winter Weather Advisories. The highest elevations could get 7" of fresh snow and at least a couple inches of slushy snow is expected on several mountain passes.
The City of Bozeman isn't the target of much snow this time around, but many counties west and north of us are. If you're traveling to Butte or Helena on Monday night or early Tuesday morning, be prepared for rapidly changing conditions. Parts of Helena were already getting snow before noon on Monday!
WHAT: A WINTER WEATHER ADVISORY IS IN EFFECT FROM 5 PM MONDAY AFTERNOON UNTIL 11 AM TUESDAY.
Total snow accumulations of 2 to 4 inches, with some areas getting up to 7 inches.
WHERE...Judith Basin, Jefferson, Cascade and Central and Southern Lewis and Clark.
2" to 4" of snow are expected for: Butte, Georgetown Lake, Highway 12 Garrison to Elliston, Homestake Pass, and MacDonald Pass.
1" to 3" of snow are expected for the northern counties: Eastern Glacier, Toole, Liberty, Hill, Blaine, and Chouteau
WHEN...From 5 PM Monday afternoon to 11 AM Tuesday morning.
There will probably be some sketchy road conditions with very slushy snow. The temps won't be terribly cold so the snow will be of the "big, fat flake" variety.
Blowing and drifting snow IS POSSIBLE, and at times visibility is going to be poor.
Use extreme caution if you must travel at high elevations, after dark during this Advisory. Conditions will get very sloppy for some counties.
During the overnight hours, temperatures may drop enough for freezing conditions. Roads might become icy and snow packed during this Advisory period.
Remember, the latest road conditions can always be obtained by calling 5-1-1.
CHECK IT OUT: See the 100 most popular brands in America
More From The Moose 94.7 FM