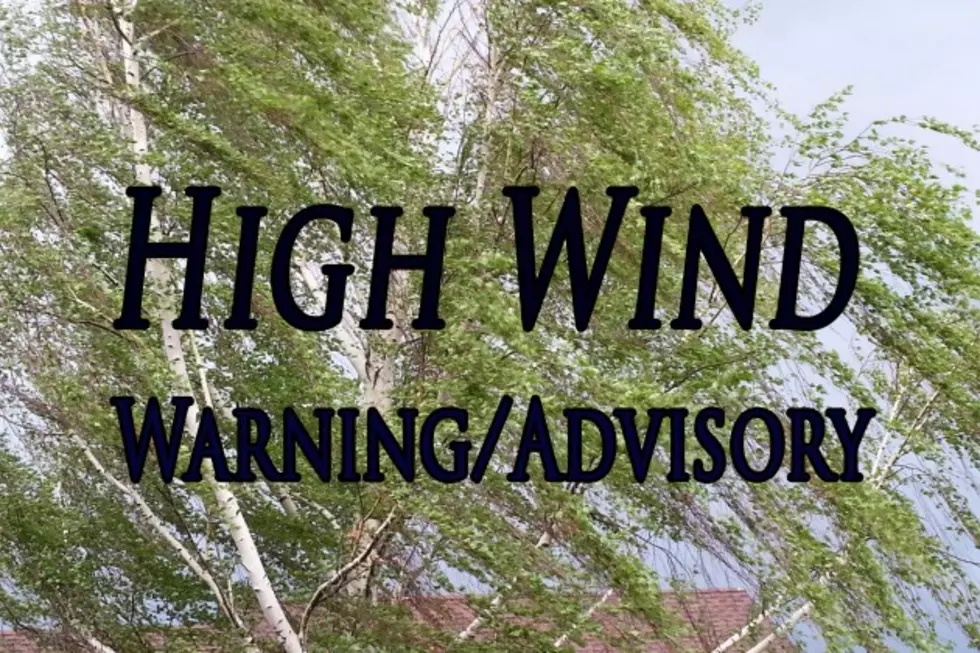 ADVISORY: High Winds for Livingston to Big Timber, Beartooth Foothills
Michelle Wolfe
We've been battling high winds for WEEKS and they're going to continue this week, until at least noon on Thursday. 60 MPH winds are expected on the I-90 corridor between Livingston and Big Timber.
If you're going to be traveling through this area, know that detours off the interstate and through the town of Livingston are quite common.
Sometimes that detour is in effect only for semi trucks and towing vehicles...other times they detour all vehicles. It simply depends on how gusty the winds actually get.
According to the National Weather Service:
WIND ADVISORY IN EFFECT FROM 12am TUESDAY TO NOON THURSDAY.
WHAT...Southwest winds 30 to 40 mph with gusts up to 60 mph expected.
WHERE..The Beartooth Foothills and Livingston Area. (The I-90 corridor through Big Timber)
WHEN...From Midnight tonight to Noon MST Thursday.
IMPACTS...Strong crosswinds will make travel difficult along Interstate 90 from Livingston to Big Timber and roads along the Beartooth Foothills.
Winds this strong can make driving difficult, especially for high profile vehicles.
Use extra caution and consider postponing travel until winds subside, or take an alternate route.
There is also a High Wind Warning for a few counties in the norther part of Montana. Here are the details for that region:
HIGH WIND WARNING REMAINS IN EFFECT UNTIL 5 PM MST WEDNESDAY.
WHAT...Southwest winds 30 to 50 mph, with gusts up to 75 mph.
Isolated gusts up to 90 mph are possible along the immediate east slopes of the Rocky Mountain Front.
WHERE...The Rocky Mountain Front, including all of Glacier County.
WHEN...Until 5 PM Wednesday.
IMPACTS...High winds may move loose debris, damage property and cause power outages.
Travel will be difficult, especially for high profile vehicles. Drifting snow could continue to impact some roadways, leading to slippery road conditions and partial lane blockages.
Use extra caution when driving, especially if operating a high profile vehicle.
Secure outdoor objects.
More From The Moose 94.7 FM