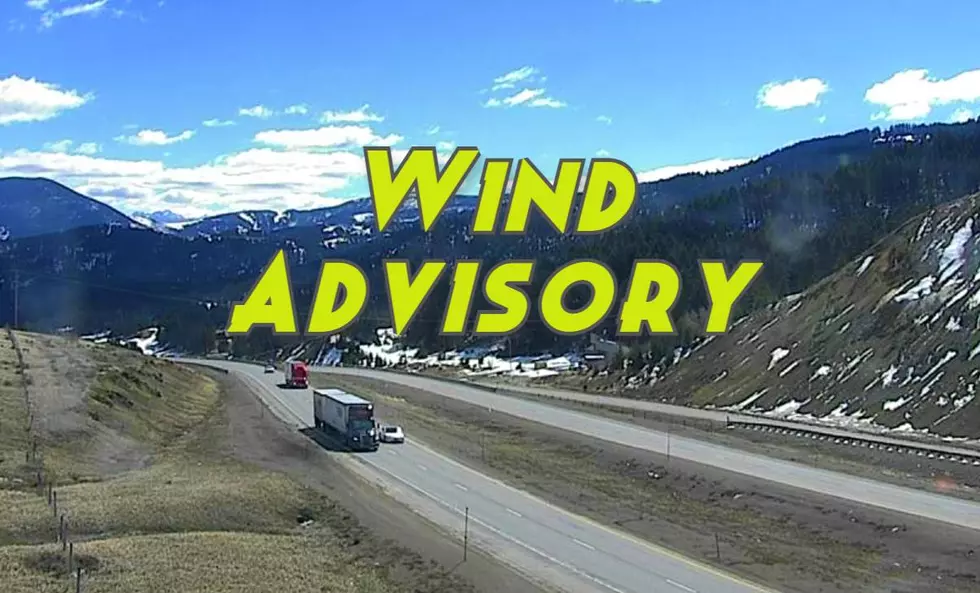 Dangerous Winds: 65 MPH Gusts Livingston to Columbus Until Wednesday Morning
Wind Advisory - Michelle Wolfe
The notorious I-90 corridor through Livingston, Montana and areas east are experiencing severe crosswinds up to 65 MPH. These dangerous winds are expected to continue through at least Wednesday morning.
In addition to Wind Advisories, there is a Blow Over Warning for all towing units. If you can avoid towing anything during this period, that would be the smart thing to do. Sustained winds through the area have been around 35 MPH on Tuesday with much more substantial gusts sneaking up on motorists.
High winds are nothing new to folks who drive this stretch of I-90 regularly. However, for those just traveling through the state - extreme wind gusts can be terrifying, let alone dangerous. Be on the lookout for cars that are traveling too fast for conditions, high profile vehicles that may swerve without notice, and debris that may fly across the road.
A WIND ADVISORY REMAINS IN EFFECT UNTIL 8 AM WEDNESDAY.
WHAT...Southwest winds gusting up to 65 mph expected tonight.
WHERE...Beartooth Foothills and Livingston Area.
WHEN...Until 8 AM Wednesday.
IMPACTS...Strong crosswinds will make travel difficult on Interstate 90 near Livingston, and roads along the Beartooth Foothills.
Expect gusts of 40 to 50 mph on Tuesday, then increasing winds Tuesday evening.
Winds this strong can make driving difficult, especially for high profile vehicles.
Use extra caution and consider postponing travel until winds subside, or take an alternate route.
There are several other parts of Montana that are experiencing dangerous winds this week. Central Montana counties and a big stretch east of Glacier have their own warnings and advisories.
A HIGH WIND WATCH REMAINS IN EFFECT FROM LATE TUESDAY THROUGH WEDNESDAY EVENING.
WHAT...West winds 30 to 40 mph, with gusts up to 60 mph possible.
WHERE...Snowy and Judith Mountains, Bears Paw Mountains and Southern Blaine, Fergus County below 4500ft and Judith Basin County and Judith Gap.
WHEN...From late tonight through Wednesday evening.
IMPACTS...Travel could be difficult, especially for high profile vehicles.
7 Bozeman Area Independent Pizza Joints That Locals Love
You're in for a treat when it comes to good pizza in the Bozeman area. Various styles are easy to find and it doesn't matter if you like your ingredients traditional or more experimental. These pizza experts have you covered at all different price points.
More From The Moose 94.7 FM