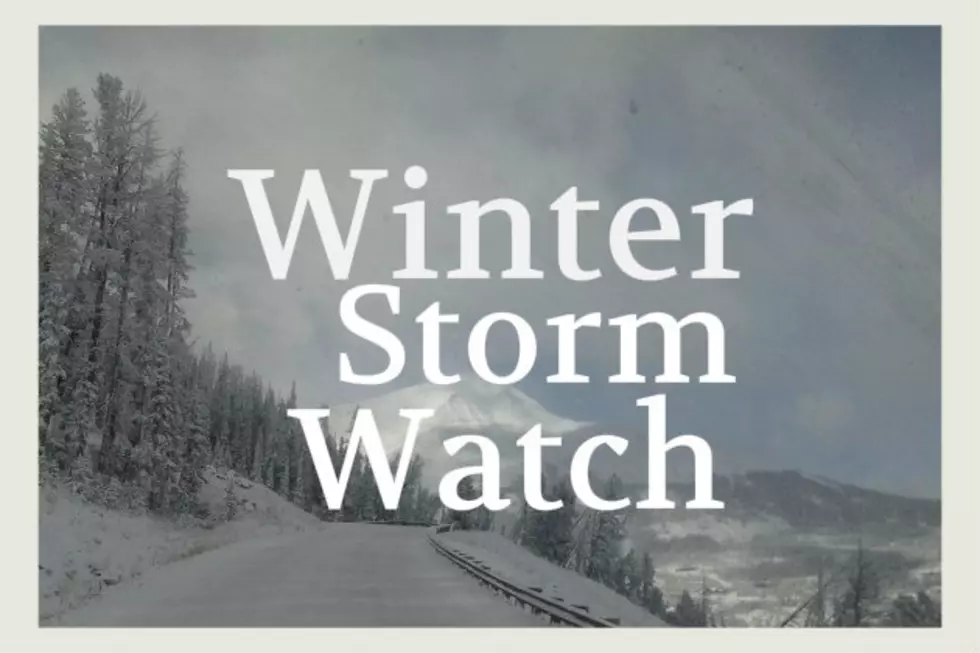 ANOTHER Foot of Snow and Wind for Yellowstone This Weekend
Winter Storm Watch - KMMS
Yet another Winter Storm Watch is hitting Yellowstone with 40 MPH winds possible and up to 14" of snow by Saturday night.
Several counties in northwestern Wyoming are under weather watches, including Yellowstone National Park. Driving conditions in the region may be quite dangerous at times with very gusty winds up to 40 MPH possible.
It's important to check to basics on your vehicle, pack the emergency kit and remember that cell service can be very spotty in areas surrounding Yellowstone National Park.
According to the National Weather Service:
WINTER STORM WATCH IN EFFECT FROM THIS FRIDAY AFTERNOON CONTINUING THROUGH SATURDAY EVENING (11/14).
WHAT TO EXPECT WITH THIS WATCH...Heavy snow at times, poor visibility and blowing/drifting snow possible.
SNOW: Total snow accumulations of 3 to 6 inches across the northern half of the park and 10 to 14 inches across the southern half is possible.
WIND ISSUES WITH THIS WATCH: Winds could gust as high as 40 mph.
WHERE WILL BE AFFECTED BY THIS WATCH...Yellowstone National Park.
WHEN DOES THIS WATCH TAKE PLACE...From Friday afternoon through Saturday evening.
IMPACTS OF THIS STORM WATCH...Travel could be very difficult. Patchy blowing snow could significantly reduce visibility.
MORE DETAILS ABOUT THIS YELLOWSTONE WINTER STORM WATCH...Visibility will be near a tenth of a mile at times in heavy snow bursts and blowing snow. Near white out conditions will be possible in the mountains.
ADDITIONAL PRECAUTIONARY AND PREPAREDNESS ACTIONS... Monitor the latest weather and storm forecasts for updates on this situation. Conditions can change dramatically in this area in a very short amount of time.
Make sure you've got an emergency kit in your vehicle and be prepared with fuel, good wipers, etc...
More From The Moose 94.7 FM