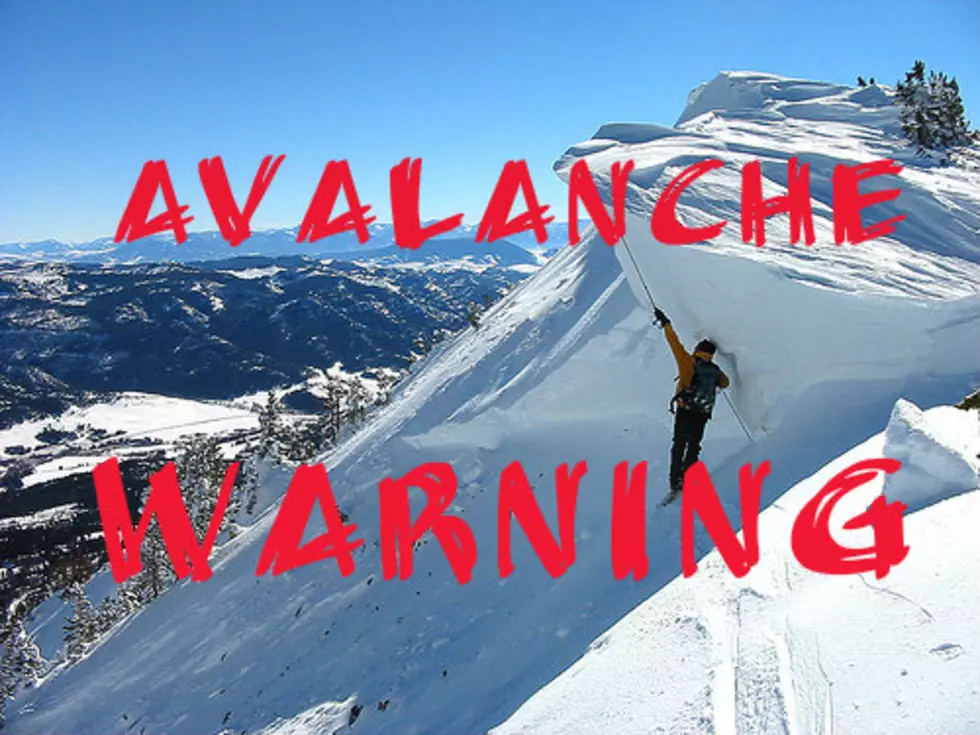 Avalanche Warning: Flathead Range and Portions of Glacier NP
Avalanche Warning
The Flathead Avalanche Center has issued an Avalanche Warning the Flathead Range and the Lake McDonald and Marias Pass areas of Glacier National Park until Friday morning.
The Avalanche Warning will be updated, amended or canceled on Friday morning. Currently, there are very dangerous avalanche conditions in the Flathead range and several locations within Glacier National park. This warning was issued Thursday morning, March 4th, 2021.
WHAT...The avalanche danger is expected to rise today and may rise to HIGH by tomorrow.
WHERE...The Flathead Range, portions of Glacier National park, the Apgar Range, Whitefish Range, and the Swan Range.
WHEN...This Avalanche Warning is in effect until 6 AM Friday 3/5.
IMPACTS OF THIS AVALANCHE WARNING...extended periods of warming will cause the avalanche danger to rise to HIGH in the next 24 hours. (Throughout Thursday into Friday). Widespread avalanches will become likely.
PRECAUTIONARY/PREPAREDNESS ACTIONS... Very dangerous avalanche conditions. Travel in avalanche terrain is not recommended. Avalanches may run to lower elevations or flat terrain.
PLEASE NOTE: Avalanche dangers may exist at other locations outside of the coverage area of any Avalanche Center. When a warning is issued, extreme caution should be used throughout the entire area.
Sun-baked terrain will produce wet avalanches large enough to bury, injure, or kill a person.

Today's sunny weather and warm temperatures will wet the surface snow, causing destructive avalanches. Rollerballs or pinwheels are signs that conditions are ripe for wet loose avalanches.

To reduce your risk of this problem, seek out shaded, northerly-facing slopes.

Plan your day to avoid crossing below south and west-facing avalanche paths, especially later in the day.
Please use extreme caution in the Flathead Range and certain areas of high elevation within Glacier National Park. Conditions are very dangerous.
LOOK: Answers to 30 common COVID-19 vaccine questions
While much is still unknown about the coronavirus and the future, what is known is that the currently available vaccines have gone through all three trial phases and are safe and effective. It will be necessary for as many Americans as possible to be vaccinated in order to finally return to some level of pre-pandemic normalcy, and hopefully these 30 answers provided here will help readers get vaccinated as soon they are able.
More From The Moose 94.7 FM