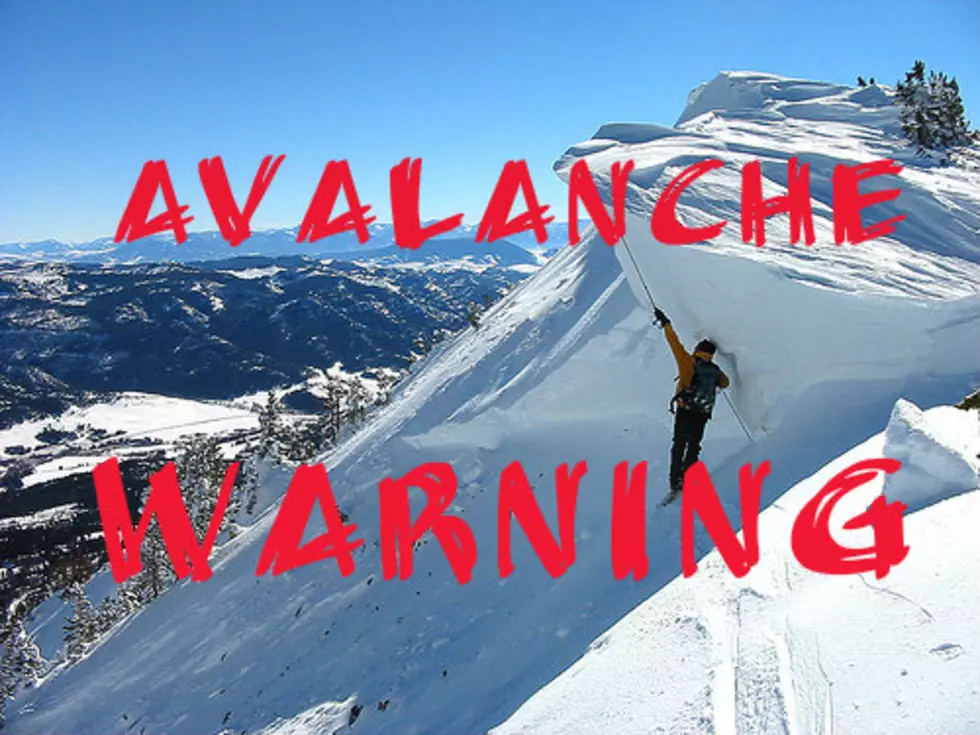 AVALANCHE WARNING: West Central Montana, Missoula Area
Avalanche Warning
Dangerous avalanche conditions exist in Montana's western mountain ranges: The southern Swan, southern Missions, Rattlesnake and the central and southern Bitterroot Mountains
The West Central Montana advisory area covers approximately 908,721 acres and is comprised of regions on the Bitterroot, Lolo and Nez Perce-Clearwater National Forests.
Please use extreme caution while traveling in the back country, especially while this Avalanche Warning is in effect.
The Forest Service West Central Montana Avalanche Center Missoula MT has continued a Backcountry Avalanche Warning.
Timing...In effect until 7 AM Tuesday, but warnings/advisories may be extended depending on weather conditions.
Affected Area...The southern Swan, southern Missions, Rattlesnake and the central and southern Bitterroot Mountains.
Avalanche Danger...The avalanche danger is HIGH.
Reason/Impacts of this Avalanche Warning...New heavy snow, warm temperatures, rain and strong winds are creating very dangerous avalanche conditions.
PRECAUTIONARY/PREPAREDNESS ACTIONS... Very dangerous (HIGH) avalanche conditions. Travel in avalanche terrain is not advised.
Avalanches may run long distances and can run into mature forests, valley floors, or flat terrain. Avoid avalanche path run-out zones (areas that may seem too 'flat' to experience any avalanche activity.)
Similar avalanche danger may exist at locations outside the coverage area of any Avalanche Center so be sure to check various centers, and keep up on changing conditions.
MissoulaAvalanche.org offers education courses, similar to what the GNFAC offers. Check out their offerings on the official website for their advisory area.
The West Central Montana Avalanche Foundation, a 501(c)(3) nonprofit organization supporting public avalanche awareness information and education opportunities through public-private partnerships.
More From The Moose 94.7 FM