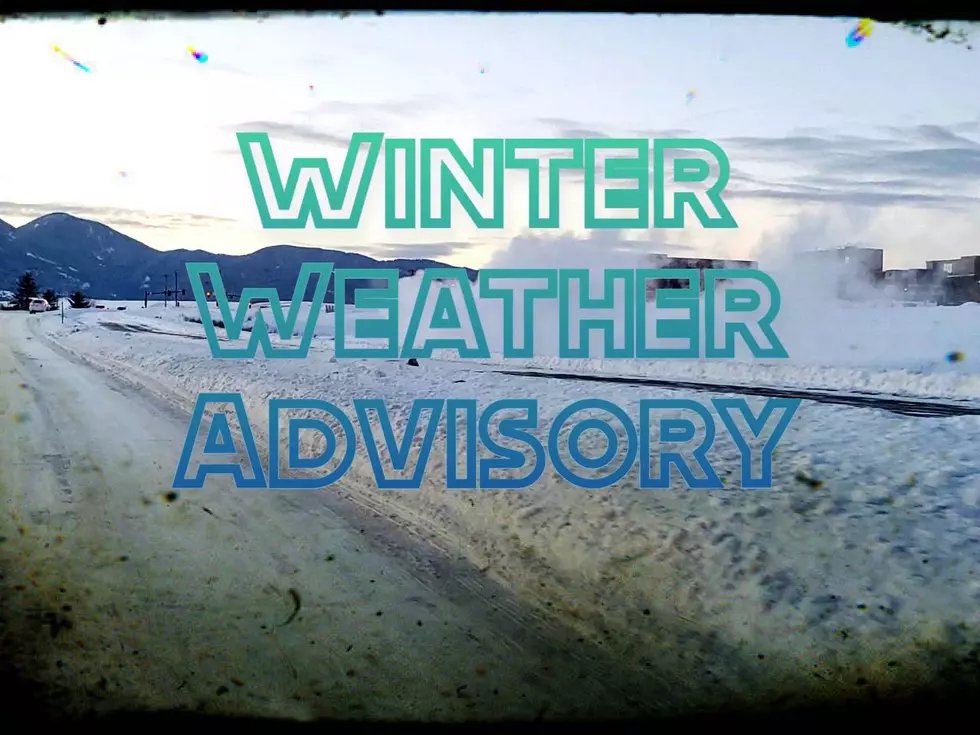 Expect Slick, Icy Montana Road Conditions For Thursday Morning Commute
Michelle Wolfe
Central and southwest Montana valleys could be dangerously slick on Thursday morning during commute hours. A perfect storm of temperature and moisture will combine to create freezing rain in several locations.
Valleys near Butte, Bozeman, Dillon, Townsend, Helena, White Sulphur Springs and other areas are in the crosshairs for this freezing weather on Thursday morning. Thankfully, the Advisories won't last very long - but the consequences of ice covered roads could be disastrous.
PRO TIP: If you DO need to travel on Thursday morning in the target areas, consider adjusting your schedule if you have some flexibility. If you know the roads are bad, stay off the roads. We'll update reports with current conditions. Be safe out there!
WINTER WEATHER ADVISORY IN EFFECT FROM 6 AM TO NOON THURSDAY.
WHAT...Mixed precipitation expected. Light rain falling on valley floors will freeze on surfaces leading to ice accumulations of a light glaze.
WHERE...Valleys of central and southwest Montana.
WHEN...From 6 AM to Noon Thursday.
IMPACTS...Plan on slippery road conditions especially during the Thursday morning commute.
ADDITIONAL DETAILS...Conditions are likely to improve during the early afternoon as road surfaces warm.
Slow down and use caution while traveling. The latest road conditions can be obtained by calling 5 1 1
Icy conditions can be far more dangerous than snowy conditions. Take your time, watch for trucks, etc. There might be more MDT vehicles out sanding dangerous areas - they'll be traveling more slowly.
10 Interesting Quotes About Montana
10 Interesting quotes about Montana from authors, athletes, actors and musicians.
Gallery Credit: Chris Wolfe
5 Excellent Hacks For Recycling In Montana
This guide will help your Montana recycling efforts go the furthest. Learn what to recycle and what NOT to recycle, and alternative ways to recycle items that you're not supposed to put in the bins. (We screw this up a lot.)
Gallery Credit: mwolfe
Coupon Policy Changes at Montana Walmart Stores
Here is a look at the coupon policy changes now in effect at Walmart stores in Montana
Gallery Credit: Billy Jenkins
More From The Moose 94.7 FM