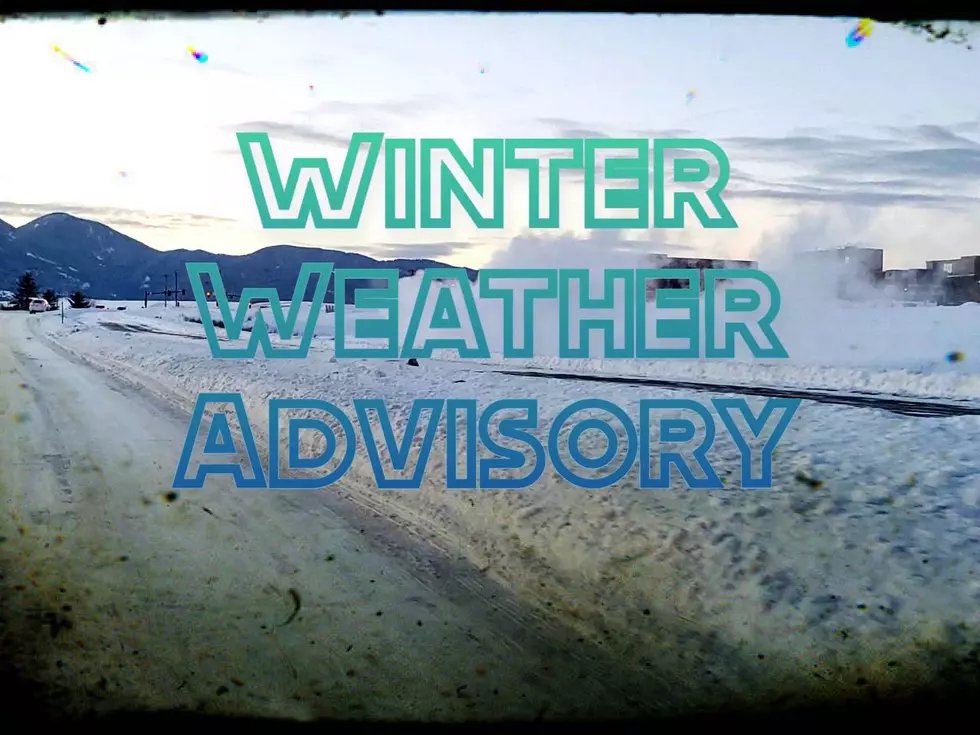 Horrible Visibility For Livingston Area I-90 Until Midday Thursday
Michelle Wolfe
Howling winds are going to continue on that notorious stretch of I-90 from Livingston to Columbus, up to 50 MPH at times. With so much fallen snow in the last couple of days, this is a real problem in terms of how much you can see while driving on the highway.
There doesn't have to be any snow currently falling for a 'blizzard' to form. The infamous 'ground blizzard' is what we're concerned with on this stretch of interstate highway. Very gusty winds of 40 to 50 MPH are expected on and off through at least midday Thursday.
Those winds will be blowing and drifting the snow that has already fallen in the last few days. Without much wind break for about 74 miles, the Livingston area and areas east will be prone to drastically reduced visibility and dangerous conditions. Icy patches can form on the roadway and taller vehicles will be more apt to swerve out of their lanes.
WINTER WEATHER ADVISORY IS IN EFFECT FROM 2 PM WEDNESDAY UNTIL NOON THURSDAY.
WHAT...Blowing snow is expected. Winds gusting to 40 to 50 mph.
WHERE...Southern Wheatland, Beartooth Foothills, Livingston Area, Melville Foothills, and Northern Sweet Grass.
WHEN...From 2 PM this afternoon to Noon MST Thursday.
IMPACTS...Blowing snow will cause reduced visibility and slippery roads. The hazardous conditions could impact the Wednesday evening and Thursday morning commutes.
PRECAUTIONARY/PREPAREDNESS ACTIONS... Slow down and use caution while traveling.
For the latest road conditions, call 5 1 1.
Be prepared for slippery roads and reduced visibility.
If you are going outside, watch your first few steps taken on stairs, sidewalks, and driveways. These surfaces could be icy and slippery, increasing your risk of a fall and injury.
Drifting snow on the highway and access roads could be a hazard. Slow down, use your headlights at all times, and give other vehicles plenty of room. Getting 'pulled' into a ditch is very easy under these conditions.
Food and Restaurants you will only find in Butte, MT Part 2
More From The Moose 94.7 FM