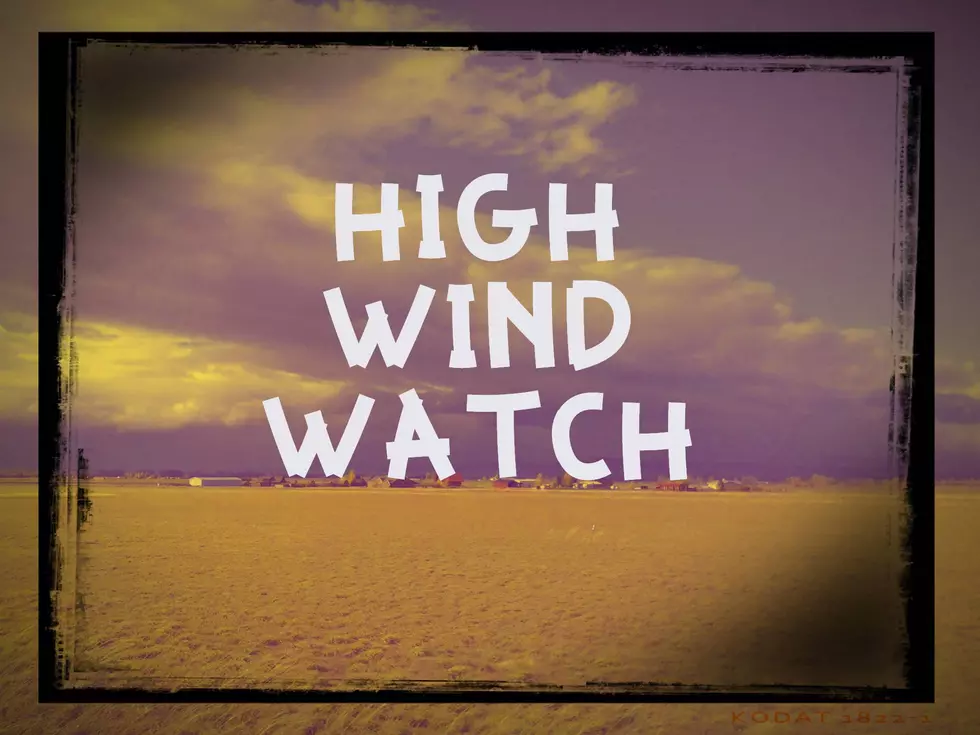 Montana High Wind/Red Flag Fire Weather Warning Through Saturday Night
photo - Michelle Wolfe
Those gusty winds that have erupted out of nowhere the last few days are set to continue through Saturday evening, along with a couple more days of very warm temperatures. Low humidity and wind are wreaking havoc on some of the wildfires burning in Montana.
Be safe in the coming days as these weather conditions really are quite precarious. For instance, Wednesday evening: the Air Quality Index in Bozeman rose dramatically and extremely quickly from healthy levels in the 20s and 30s....to 170s and 180s in a matter of 45 minutes!!! All that drama was from existing fires and gusty winds.
If you're in the back country or out camping on Saturday, consider skipping the fire altogether. The weather may change rapidly with the most concern surrounding the gusty winds. They could kick up drastically, without time to put out embers safely.
According to the National Weather Service:
A RED FLAG WARNING IS IN EFFECT FROM 10 AM TO 9 PM MDT SATURDAY.
WHEN: This Red Flag Warning is in effect from 10 AM to 9 PM Saturday.
WINDS: Southwest winds 25 to 35 mph with gusts up to 65 mph possible. Gusts up to 75 mph possible along the Rocky Mountain Front.
IMPACTS: Low humidity, hot temperatures, strong gusty winds, and wind shift with a cold front will create erratic fire behavior and new fire starts.
AFFECTED AREA: In North Central WY Fire Zones...274...284. In South Central MT Fire Zones...123...124...125...126...127 128...129. In Southeast MT Fire Zones...130...131...132. In Southeast MT and Northwest SD Fire Zone...133. (You can see the fire zone map below for more location details.)
COUNTIES AFFECTED: In Central MT...Golden Valley...Musselshell...Wheatland. In North Central WY...Big Horn...Johnson...Sheridan...Washakie. In Northwest SD...Harding. In South Central MT...Big Horn...Carbon...Park...Stillwater Sweet Grass...Yellowstone. In Southeast MT...Carter...Custer...Fallon...Powder River Rosebud...Treasure. In Southwest MT...Gallatin.
COLD FRONT: Dry cold front Saturday evening.
HUMIDITY: Around 10 percent.
TEMPERATURES: Approaching record highs in the low to mid 90s.
"A Red Flag Warning means that critical fire weather conditions are either occurring now, or will shortly. A combination of strong winds, low relative humidity, and warm temperatures can contribute to extreme fire behavior."
KEEP READING: Get answers to 51 of the most frequently asked weather questions...
More From The Moose 94.7 FM