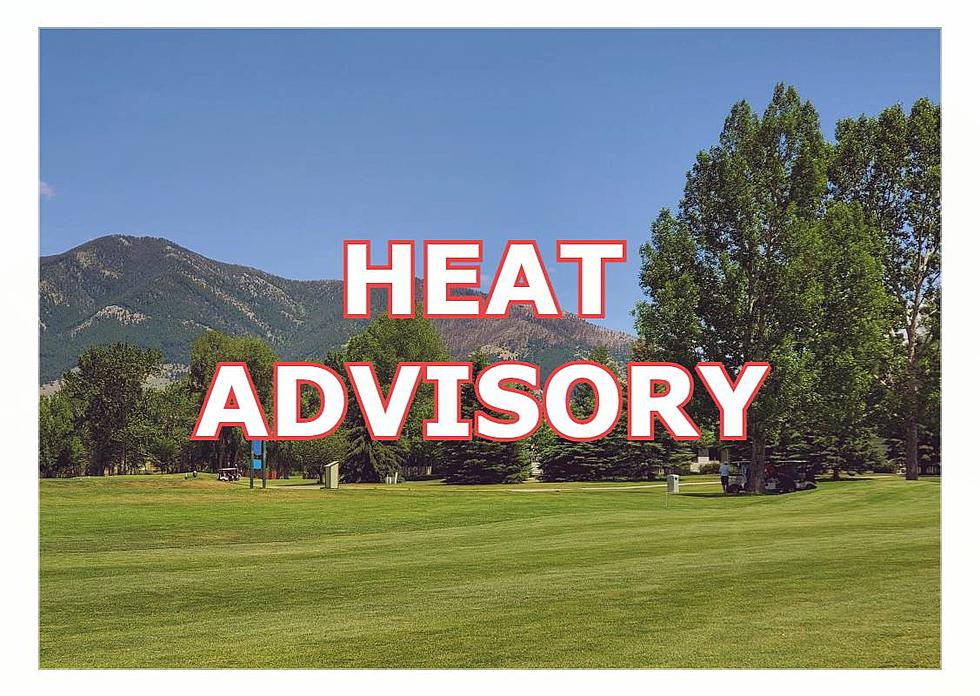 TUESDAY UPDATE: Montana Heat Advisories Abound
Heat Advisory - Michelle Wolfe
As you can see from the map below, Gallatin County and a few others in southwest Montana are being spared the vicious triple-digit daytime highs that are plaguing most of the state this week.
However...it's still hot, dry and dangerous in our area this week. And of course we've got the big holiday weekend coming up with thousands more people on the roads and socializing outdoors.
According to the National Weather Service for Montana:
HEAT ADVISORY REMAINS IN EFFECT FROM NOON TUESDAY TO 9 PM FRIDAY.
WHAT...High temperatures in the mid to upper 90s. Some areas may exceed 100 at times later this week.
WHERE...Portions of central, north central, and west central Montana.
WHEN...From Noon today to 9 PM Friday.
IMPACTS...Hot daytime temperatures may cause heat illnesses.
PRECAUTIONARY/PREPAREDNESS ACTIONS... Drink plenty of fluids, stay in an air-conditioned room, stay out of the sun, and check up on relatives and neighbors.
Young children and pets should never be left unattended in vehicles. Take extra precautions when outside. Wear lightweight and loose fitting clothing.
Try to limit strenuous activities to early morning or evening.
Take action when you see symptoms of heat exhaustion and heat stroke.  Anyone overcome by heat should be moved to a cool and shaded location. Heat stroke is an emergency! Call 9-1-1.
Hydrate yourself as often as you can this week, even you're not going to be outside very much. This heatwave is no joke for us OR our animals.
Take a few minutes and put some extra bowls of water outside for your pets if they spend time outside. (I have placed a few additional bowls of water in the shade on the front and back decks. That way the cat has access to water not far from wherever he's chillin'.)
What Are the Signature Drinks From Every State?
More From The Moose 94.7 FM