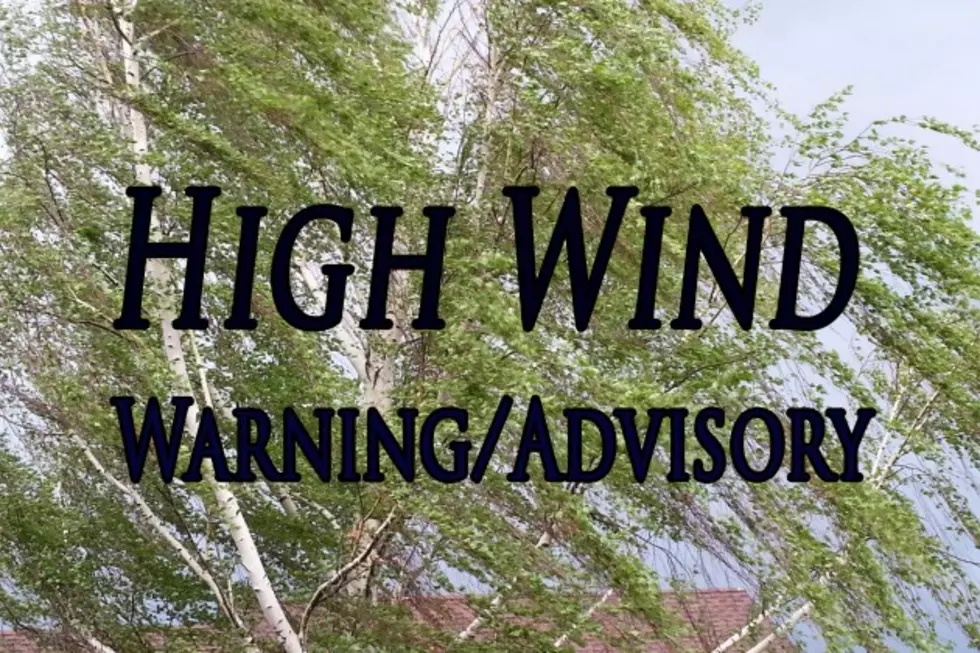 WIND ADVISORY: 60+ MPH Livingston Gusts Through Friday
Michelle Wolfe
Another round of very gusty wind are in store for Livingston and areas east, down the I-90 corridor. Travel may be difficult at times and extra caution should be used when driving a high profile vehicle or when towing anything.
Secure any stray objects in the yard...another round of super gusty winds will hammer the I-90 corridor from Livingston all the way to Columbus until 5 PM on Friday (2/19).
THERE IS A WIND ADVISORY IN EFFECT FROM 5 PM THURSDAY AFTERNOON UNTIL 5 PM RIDAY EVENING.
WHAT IS HAPPENING WITH THIS ADVISORY...Southwest winds 30 to 40 mph with gusts up to 60 mph are expected in the Livingston area and areas east.
WHERE DOES THIS ADVISORY AFFECT...The Livingston Area and Beartooth Foothills are will both be affected with very gusty winds until 5pm Friday evening. I-90 will be probably be directly be affected by these winds.
Travelers should use extra caution if you must drive during this advisory time. Semis and heavy trucks will be on the roads and gusty winds affect them more than a normal vehicle.
WHEN WILL THIS ADVISORY TAKE PLACE...From 5 PM Thursday afternoon to 5 PM Friday evening.
IMPACTS...Dangerous cross winds are expected along Interstate 90.
Areas of blowing snow (that has already fallen and is already on the ground from previous storms) may reduce visibility at times. Conditions may change often and rapidly.
Use extra caution when driving, especially if operating a high profile vehicle, and secure any outdoor objects in your yard, front porch or deck. These gusty winds will blow them away.
Be careful out there! We've had a couple of weeks of "heavy" weather. Take a break if you can and stay off the roads if these gusts really pick up.
LOOK: Famous Historic Homes in Every State
More From The Moose 94.7 FM