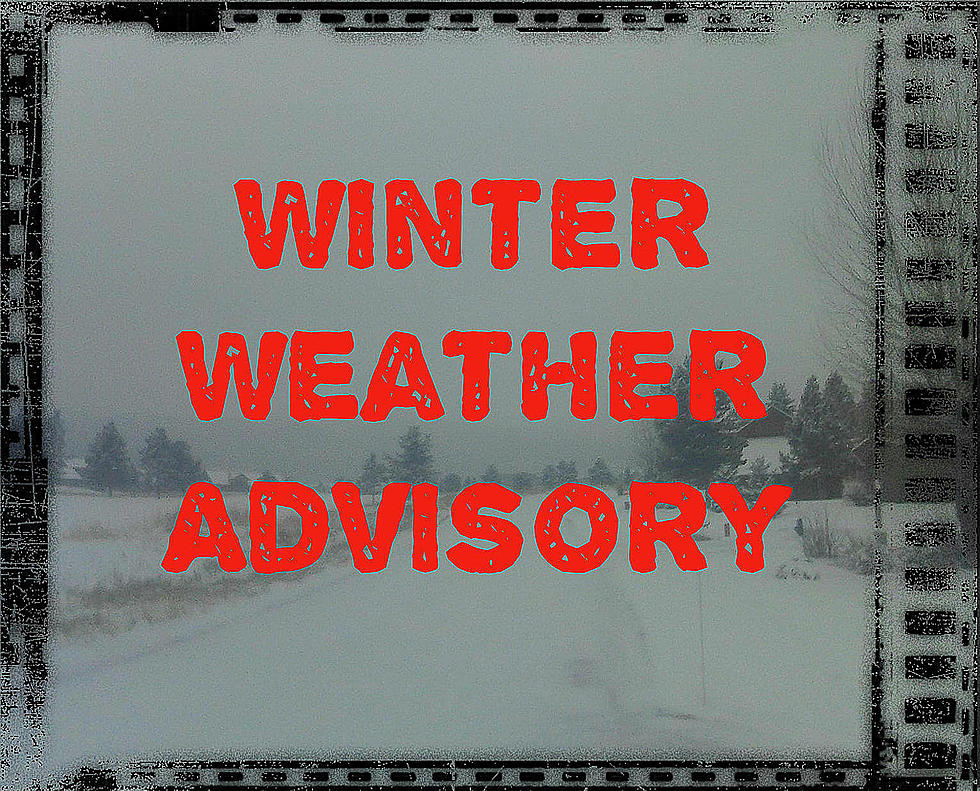 6″ Possible for Little Belt Mountains by Noon Tuesday
Several counties will get a good dose of snow with a Winter Weather Advisory before several days of 'warm' and sunny weather later in the week. Some counties may get 65 MPH wind gusts.
The following weather details are for several counties, with varying amounts of snow and different top wind gusts. Travel could be difficult with blowing and drifting snow, even if the storm bursts don't last very long.
Advisories cover several counties into Tuesday and include towns such as White Sulphur Springs, Helena, Great Falls, Neihart, Stanford, Choteau and many others in between.
Although poor weather isn't supposed to last very long, bursts of snow and wind could be quite intense at times. Make sure your vehicle is prepared for bad weather.
Also, some Advisories last longer than others. Some are active until 10am on Tuesday and others are in effect until Noon on Tuesday.
Use caution in rural areas as cell service can be spotty if you need help.
According to the National Weather Service:
WINTER WEATHER ADVISORY IN EFFECT UNTIL NOON MST TUESDAY.
WHAT...Snow expected. Total snow accumulations of 3 to 6 inches in The Little Belt Mountains.
Winds gusting as high as 45 mph.
WHERE...Cascade, Judith Basin and Meagher.
WHEN...Until noon MST Tuesday.
IMPACTS...Plan on slippery road conditions.
Patchy blowing snow could significantly reduce visibility at times.
PRECAUTIONARY/PREPAREDNESS ACTIONS... Slow down and use caution while traveling.
The latest road conditions can be obtained by calling 5 1 1.
Central and Southern Lewis and Clark counties: Additional snow accumulations of up to 4 inches. Winds gusting as high as 65 mph.
UP NEXT: TRAIL ETIQUETTE DO'S AND DON'TS
Trail Etiquette: Dos and Don'ts
More From The Moose 94.7 FM