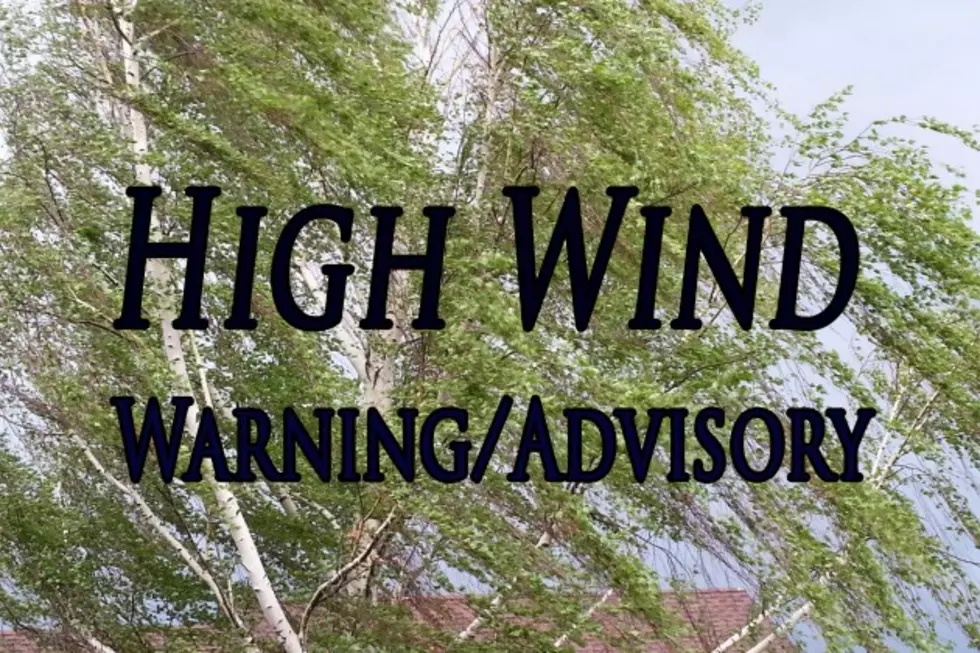 60 MPH Winds Possible for SW Montana Until Noon Monday
Michelle Wolfe
A large area of southwest Montana will get dangerous winds gusts Sunday and Monday. Hazardous travel conditions and power outages from downed branches and trees are possible.
Winds are supposed to pick up dramatically on Sunday afternoon with winds of 30 MPH and higher for several southwest Montana counties. The strongest gusts could be dangerous in some areas, of 60 MPH or higher.
WHAT: High Wind Warning
WHERE: This warning is in effect for Gallatin, Madison, Jefferson, Broadwater and Beaverhead counties.
WHEN: This High Wind Warning takes effect on Sunday (3/28) at 3pm and currently ends at noon on Monday, (3/29).
DETAILS: There could be some issued associated with this High Wind Warning. Gusts will be strong enough that it's possible for branches to break or entire trees to come down. Downed trees and limbs always present a danger around power lines. It's certainly possible that power outages will occur during this time period.
If you are traveling on the highways during this period, use extra caution with other vehicles...especially semi-trucks as they could get blown around into other lanes.
Debris from the side of the road (dust/branches/tumbleweeds) could hinder visibility if caught up in a heavy gust of wind.
PLEASE NOTE: There is also a Fire Weather Watch in effect for most of Sunday, overlapping this High Wind Watch. It's crucial to use common sense with any fire hazard. Do not toss cigarettes out of car windows and fully extinguish any open flame.
STRONGEST WIND GUSTS: Expect the strongest wind gusts (of 50 to 60 MPH) to occur when the cold front moves through after Midnight.
Be careful if you must travel after dark! Slow down and stay alert.
LOOK: Answers to 30 common COVID-19 vaccine questions
While much is still unknown about the coronavirus and the future, what is known is that the currently available vaccines have gone through all three trial phases and are safe and effective. It will be necessary for as many Americans as possible to be vaccinated in order to finally return to some level of pre-pandemic normalcy, and hopefully these 30 answers provided here will help readers get vaccinated as soon they are able.
More From The Moose 94.7 FM