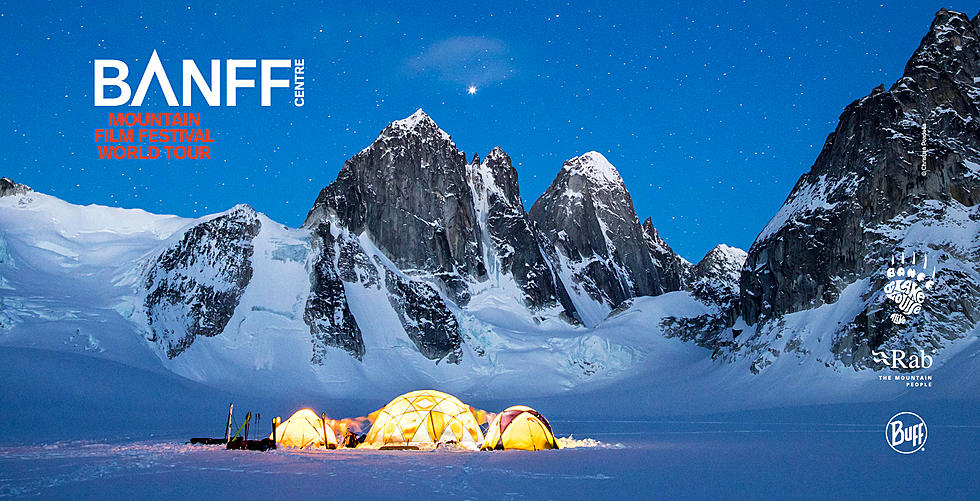 7 Exceptional (and very different) Bozeman Area Events This Week
Banff Mountain Film Festival
Free classes, playdates, discounted skiing, dancing lessons and tons more. What are you in the mood for this week?
Wednesday, January 12: Beginner Country Swing Lesson at Starlite Bozeman - (622 East Tamarack, Bozeman) Happening 7pm to 8pm. Tickets are $50, available at the link above. "Walk in knowing nothing, walk out being able to swing through a whole song!!"
Thursday, January 13th: January Open Playdate at Oak Springs Park, Bozeman - Starts at 10:30am. Hosted by MAEVE Bozeman. (The park is located at the corner of Renova & Yellowstone.) "Bring your hot coffee and bundle up for some winter play time & chatting with other mamas."
Thursday, January 13th: Avalanche Awareness Night with Friends of GNFAC at Uphill Pursuits - (111 East Oak, Bozeman) Happening 6:30pm to 7:30pm. MASKS ARE REQUIRED. This is a free event, but donations are welcome and go to the Friends of GNFAC. Come learn important avalanche safety information from the pros at the Avalanche Center.
Friday, January 14th: Bridger Bowl's 67th Birthday with $30 Lift Tickets - Carpooling individuals of 3 or more receive a voucher for a $30 lift ticket. Only valid Friday 1/14/22. NOTE: A Bridger Bowl Card is required - $5 for a new or replacement card. Must have a Bridger Bowl Account created before redeeming voucher. Free birthday cake while its lasts!
Friday, January 14th: Cosmic Tubing at Yellowstone Alliance Adventures - (13707 Cottonwood Canyon Road, Bozeman) Happening 8pm to 10pm. It's tubing with cool lights and music! Consider it "next level tubing fun". $15 per person. Register in advance. S'mores and hot chocolate available for purchase.
Friday, January 14th - Sunday, January 16th: Banff Centre Mountain Film Festival World Tour - BOZEMAN at the Willson - Tickets are $19 each. All proceeds from the Bozeman showings of the Banff Film Festival World Tour benefit the Bridger Ski Foundation. MASKS REQUIRED. Friday 7 pm, Saturday 7 pm, Sunday 6 pm. See the best films of mountain culture. (This event usually sells out!)
Saturday, January 15th - Sunday, January 16th: Model Railroad Display at the Gallatin Valley Mall - Happening during normal Mall hours, in the Macy's court. MTNTRAK will have an N scale model railroad display at the Gallatin Valley Mall.
Cold Cases in Yellowstone County You Can Help Solve
The Yellowstone County Sheriff's Office Cold Case Unit is dedicated to finding any information that can bring killers to justice for cold cases dating back to 1973. Here are the open cold cases in Yellowstone County as of the beginning of 2022. Each photo links to a YouTube video with more details regarding the case.
More From The Moose 94.7 FM