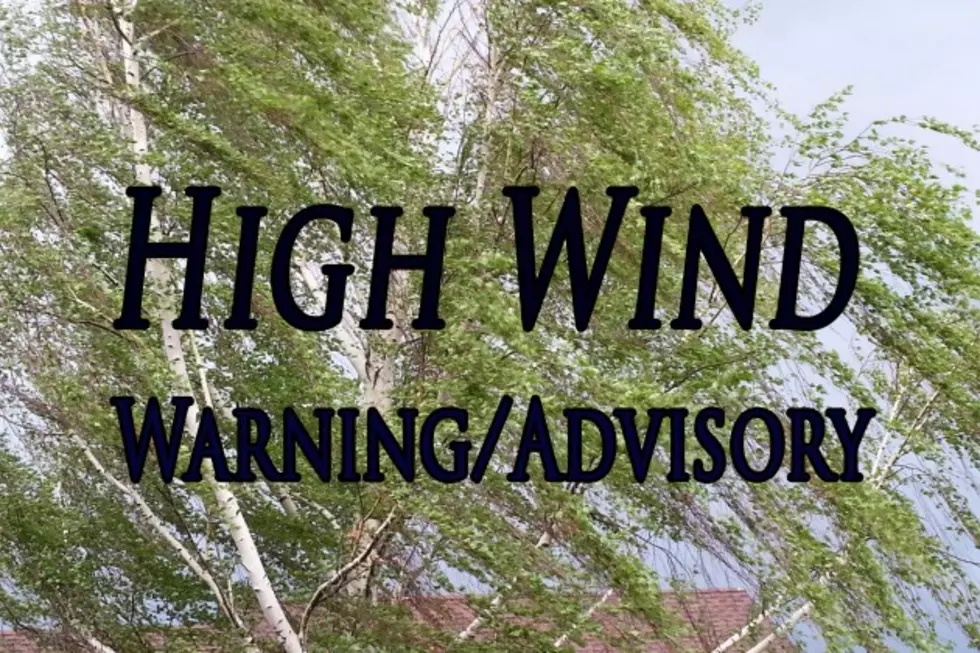 ALERT: 75 MPH Winds for Livingston, Big Timber, Harlowton Through Monday
Michelle Wolfe
Livingston and Big Timber make up the southern edge of a Montana wind tunnel through 6pm Monday evening. If you're headed north from Livingston, expect several counties to be under Wind Warnings or Advisories with gusts of 65 to 75 mph.
Recent snowfall combined with these extremely gusty winds could create ground blizzard conditions in many parts of central Montana.
Caution should be used when traveling during this time. Be prepared for very poor visibility and consider postponing your travels until after the advisory passes.
According to the National Weather Service:
A HIGH WIND WARNING REMAINS IN EFFECT UNTIL 6 PM MONDAY.
WHAT...Southwest winds gusting up to 75 mph are expected. Local blizzard conditions can develop in blowing snow.
WHERE...Livingston Area and Beartooth Foothills.
ALSO AFFECTED: Judith Gap, Northern Sweet Grass, Melville Foothills and Southern Wheatland counties
WHEN...Through 6 PM Monday. Strongest wind gusts expected through mid day today.
IMPACTS...Dangerous crosswinds will make travel difficult or impossible at times for high profile vehicles and those towing trailers.
Blowing snow will create widespread poor visibility and significant drifting snow. Localized blizzard conditions are possible, which along with significant drifting snow, may make travel impossible.
This includes portions of I-90.
People should be prepared for very difficult to impossible travel and dangerous winter conditions. Don't travel during this time if you don't have to.
Travelers should have winter survival kits with them and notify someone of your travel plans and arrival time.
Getting stranded in this high wind winter situation could be life threatening.
Snow drifts can form quickly in these conditions. Use extreme caution when traveling in areas with wind drifts, as getting stuck in winter conditions could be life threatening.
More From The Moose 94.7 FM