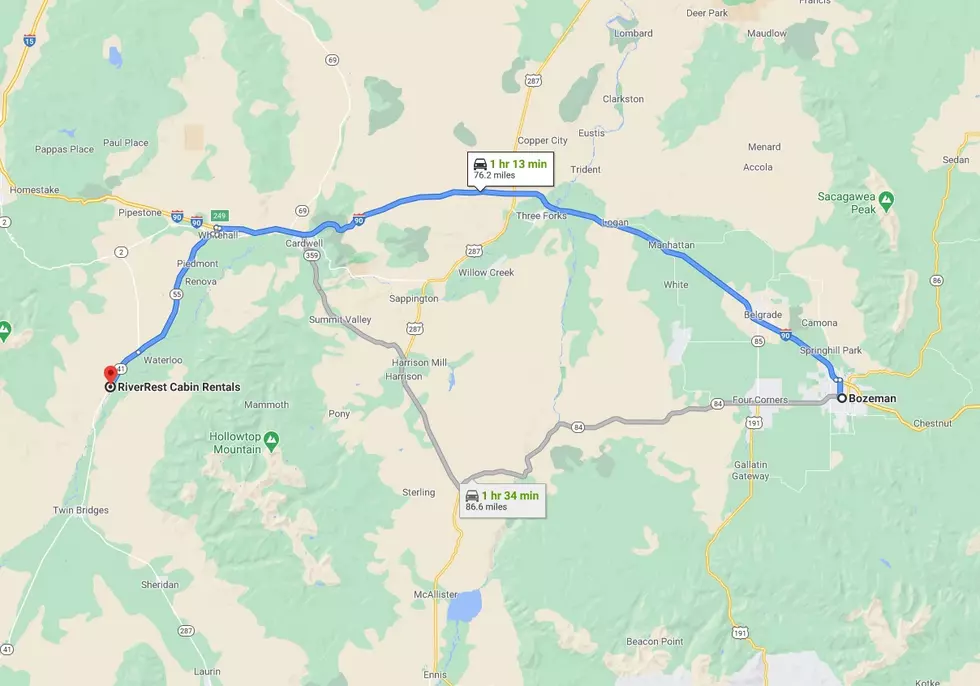 Another "Bug Outta Bozeman" Option: Silver Star, Montana
Google Maps
How about owning the River Rest Cabins in gorgeous Silver Star and fishing out your back door every day? I have loved Silver Star since the first time I saw it 30 years ago. It's small. It's picturesque. It's perfectly Montana and the River Rest Cabins can be your next business venture.
So here's the official listing on BizBuySell.com for the River Rest Cabins in Silver Star, Montana. The property is currently used as a VRBO and has really good reviews from people who have stayed there. Great news for the people who take over the business or modify it into something new.
"RiverRest Cabin Rentals has its own PRIVATE ACCESS to THE JEFFERSON RIVER. We are known for some of the BEST FLY FISHING AND HUNTING EXPERIENCES IN MONTANA."
Asking Price: $775,000
Apparently two cabins are generally rented but pictures on the listing show three
VRBO price per night at the time of this writing: $135/night average
cabin is 600 sq. ft., Sleeps: 5, Bedrooms: 2, Bathrooms: 1
Located right on the Jefferson River (see map for exact location)
Hunting is very nearby in the Tobacco Root Mountains and the Highland Mountains (grouse, bear, elk, deer, antelope)
Or folks can just kick it and relax with some photography or bird watching. According to the official VRBO listing, it sounds heavenly:
"Bird Watching - all you need are your binoculars and take a walk down to the river, we have eagles, sand cranes, osprey, pelicans, pheasant, grouse, turkey, mountain bluebirds...Photography - Montana is THE BIG SKY COUNTRY and with that comes some extraordinary views---the light is never the same so every picture has it's own magic."
If you do decide to pick up this little gem, I hope I'll be invited out sometime. It's a gorgeous place not too far from Bozeman. In fact, according to Google it's an hour and 15 minutes or an hour and 35 minutes depending on which route you take.
More From The Moose 94.7 FM