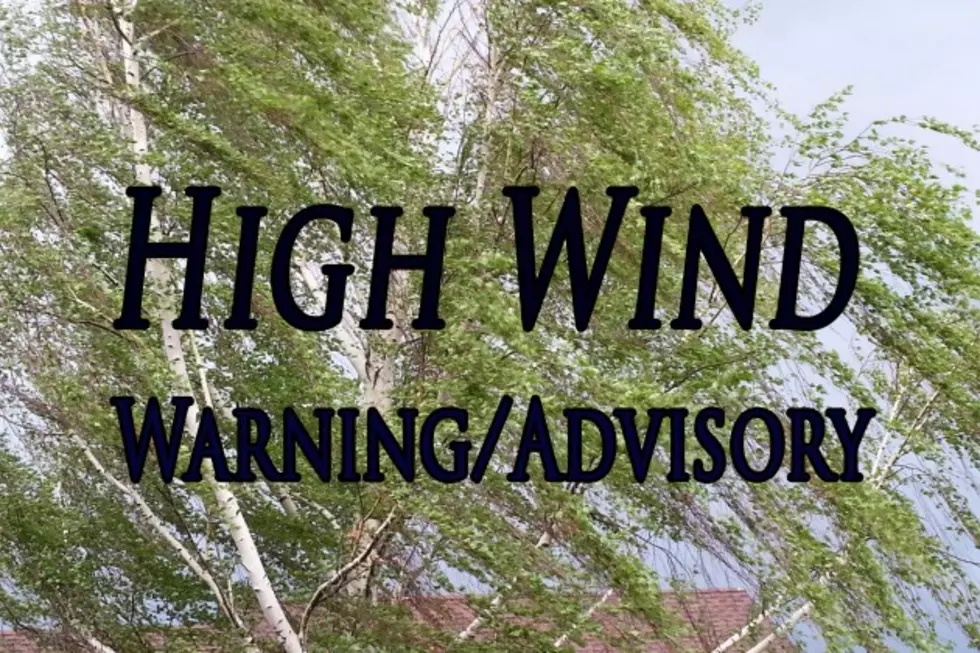 Enjoy 60 MPH Winds? How About 70 MPH Through Wednesday
Michelle Wolfe
Gallatin County will see some of the harshest winds in SW Montana with this next round of High Wind Warnings. 70 MPH gusts are possible with this latest weather alert. No bueno.
After an INCREDIBLY windy Monday, several counties in Montana are under yet another High Wind Warning for Tuesday night through most of Wednesday.
30 to 40 MPH winds will be quite common across most of the state but a select few counties (including Gallatin County) could experience wind gusts up to 70 MPH.
Monday's winds around the Bozeman area picked up lawn furniture, porch flags and garbage cans across the Valley. Be prepared for even stronger winds with this next round. (My neighbor lost her compost bin. Joy.)
According to the National Weather Service:
HIGH WIND WARNING IN EFFECT FROM 8 PM THIS EVENING TO 6 PM MDT
WEDNESDAY.
WHAT WILL HAPPEN: West winds of 30 to 40 mph, with gusts up to 70 mph possible, are expected Tuesday night through Wednesday evening.
WHERE WILL THIS HAPPEN: Central and Southern Lewis and Clark, Madison, Jefferson, Broadwater, Meagher and Gallatin counties.
WHEN WILL THIS HAPPEN: From 8 PM Tuesday night until 6 PM Wednesday evening.
DETAILS: Strong winds can easily damage trees and property such as fences, as well as blow around loose or unsecured objects. Very strong cross-winds will probably make travel difficult for high profile vehicles and any vehicles that are towing trailers.
The strongest winds are expected to occur from Tuesday night into early Wednesday.
Winds may decrease during the late morning hours on Wednesday, but increase again during the afternoon before once again decreasing during the evening hours on Wednesday. (That's exactly what happened on Monday.)
Avoid being outside in forested areas and around trees and branches. With this kind of wind, trees can snap.
Be very careful while driving during this windy period. Even low profile vehicles can get blown off the road. Larger trucks such as semis could have a very difficult time staying in one lane.
More From The Moose 94.7 FM