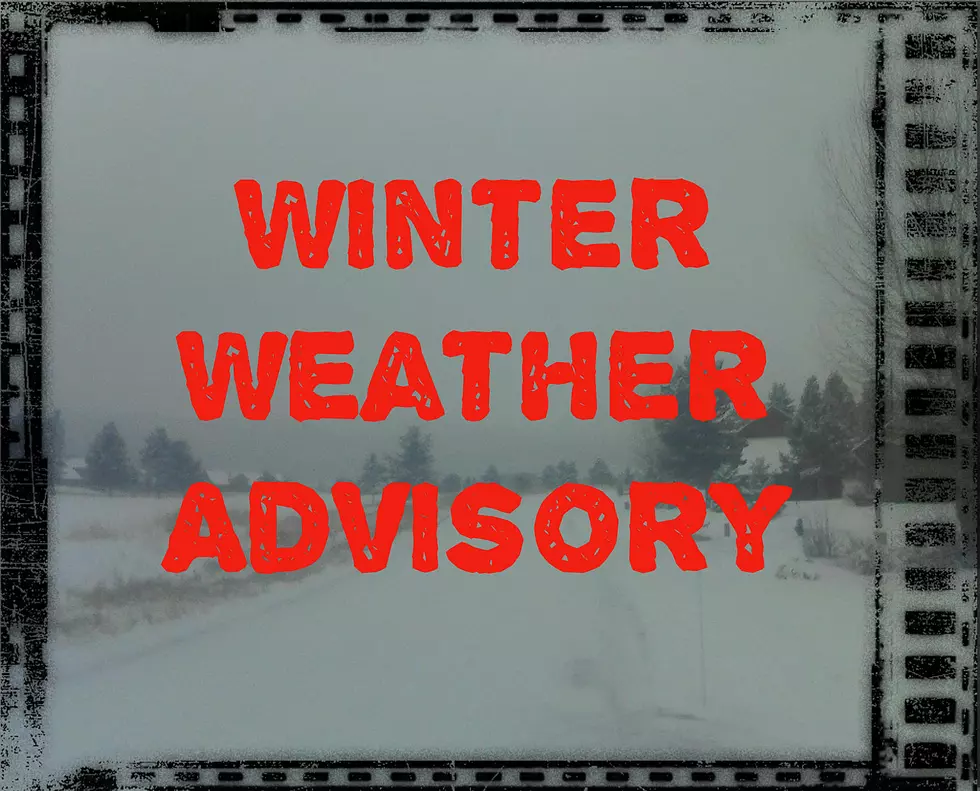 Slick Roads for Montana's Entire Southern Border Through Saturday
photo: MIchelle Wolfe
Almost every single county on Montana's southern border is expecting colder temps and just enough snow to make road conditions sketchy until Saturday afternoon.
A few days of temperatures in the 50s was a nice break, but the whiplash Montana weather heads back down the thermometer. Cold, overnight temperatures along with an inch or two of snow is the perfect combo for very slick roads.
NOTE: None of the southern counties are expecting more than 1 to 2 inches of snow. The Winter Weather Advisories are almost identical for the southern portion of Montana. (BTW, as of this writing, Wyoming is completely covered in some form of advisory for the same period.)
Example: The Bozeman area may see 1 to 3 inches of snow and an overnight low of 19 on Friday night/Saturday morning.
According to the National Weather Service:
WINTER WEATHER ADVISORY IS IN EFFECT UNTIL NOON SATURDAY.
WHAT...Snow expected. Total snow accumulations between 1 and 3 inches at lower elevations and up to 6 inches in the mountains.
WHERE...Gallatin and Madison Counties, Meagher, Beaverhead, Broadwater and Jefferson Counties, Butte, Georgetown Lake, and Homestake Pass, Portions of south central and southeast Montana. Portions of north central Wyoming.
WHEN...Until Noon MST Saturday.
IMPACTS...Plan on slippery road conditions.
These advisories will probably be of concern if you're heading south into Wyoming on Saturday morning or if you need to traverse I-90. Not much snow, but JUST ENOUGH to perhaps make the roads unpleasant.
Wet roadways will freeze over this evening as colder air moves into the region. Bridges and overpasses are especially prone to freezing. Slow down and be very aware of vehicles around you. Always use your headlights in poor conditions.
Why Are Idahoans SO Weird? 8 Moments That Will Make You Cringe
I'm actively embarrassed FOR these people as these are happening.
More From The Moose 94.7 FM