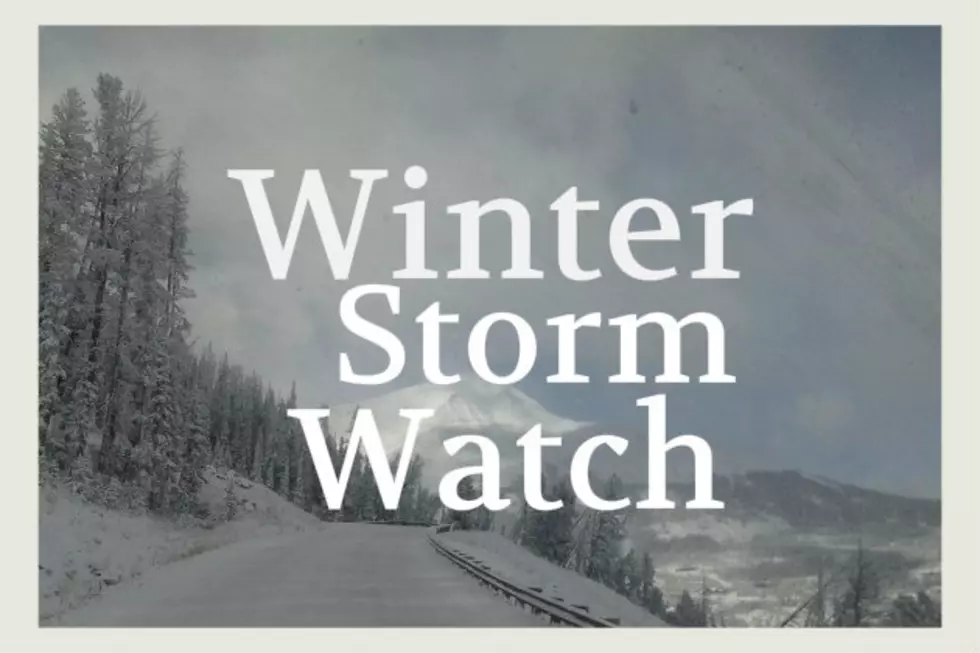 UPDATE: Another Foot of Mountain Snow by Saturday Possible
Winter Storm Watch - KMMS
Keep that shovel handy because more valley and mountain snow is on the way for the Bozeman area. A fresh Winter Storm Watch may bring 12" of mountain snow by Saturday morning.
After waking Wednesday morning to several inches of valley snow, it turned out to be even better for the ski areas! Much more snow is coming our way, with accumulation expected pretty much every day this week.
WHAT: Winter Storm Watch has been issued
WHEN: This Winter Storm Watch is in effect from Thursday afternoon through Saturday morning.
WHERE: This Winter Storm Watch is in effect for Gallatin and Madison counties in southwest Montana.
HOW MUCH SNOW IS EXPECTED: This Winter Storm Watch is expected to bring 1 to 6 inches possible in valleys. 6 to 12 inches possible over the passes. Even higher accumulations are possible in select areas in high, mountainous terrain.
WIND: Gusty winds will occur at times, with gusts up to 35 MPH. This could make travel difficult at times and reduce visibility on the roads very quickly.
Several other counties in Montana are under some sort of weather advisory during this same time period. Travel across much of the state may be affected.
Blowing and drifting snow may be a serious hazard at times.
Always remember to keep your vehicle basics in good conditions. Fill washer fluid with a winter blend, check tires and your tire pressure, and make sure that your windshield wipers (front and back) are in good shape.
Yellowstone National Park will also be affected by significant snow this week, along with gusty winds.
More From The Moose 94.7 FM