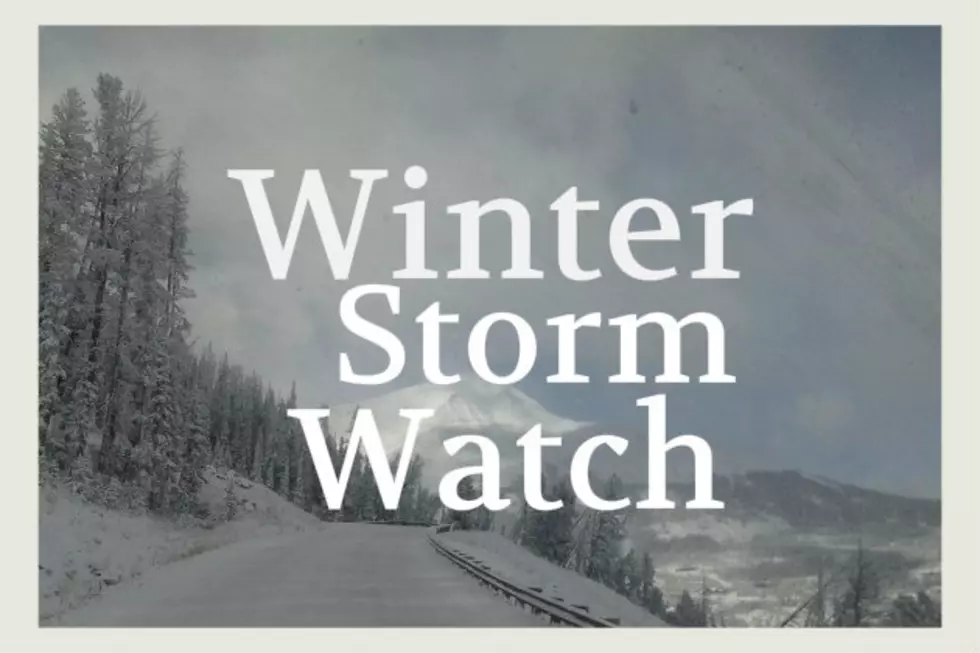 Winter Storm Watch for Bozeman Area Through Friday – Now 2 FEET Possible
Winter Storm Watch - KMMS
Yet another Winter Storm Watch is headed our way and this one is bigger than the last one. The high elevations could see up to TWO FEET of fresh snow with several inches falling in town.
According to the National Weather Service:
WINTER STORM WATCH IN EFFECT FROM LATE TONIGHT THROUGH SATURDAY AFTERNOON.
WHAT: MODERATE TO HEAVY SNOW POSSIBLE. PLAN ON DIFFICULT TRAVEL CONDITIONS, ESPECIALLY AT PASS LEVEL.
TOTAL SNOW ACCUMULATIONS OF 2 TO 8 INCHES ACROSS THE LOWER ELEVATIONS
1 TO NEAR 2 FEET POSSIBLE ACROSS THE MOUNTAINS
WHERE: BEAVERHEAD, MADISON AND GALLATIN.
WHEN: AN INITIAL BAND OF SNOW OR WINTRY MIX IS POSSIBLE LATE TONIGHT INTO FRIDAY MORNING.
AFTER A BRIEF LULL IN PRECIPITATION FRIDAY AFTERNOON... WIDESPREAD MODERATE TO HEAVY SNOW IS POSSIBLE THROUGH SATURDAY AFTERNOON.
SIGNIFICANT REDUCTIONS IN VISIBILITY ARE POSSIBLE.
THOSE WITH OUTDOOR PLANS SHOULD PREPARE ON THE CONTINUE RETURN OF WINTER WEATHER, AND BE MINDFUL OF INCREASED AVALANCHE DANGER.
More From The Moose 94.7 FM