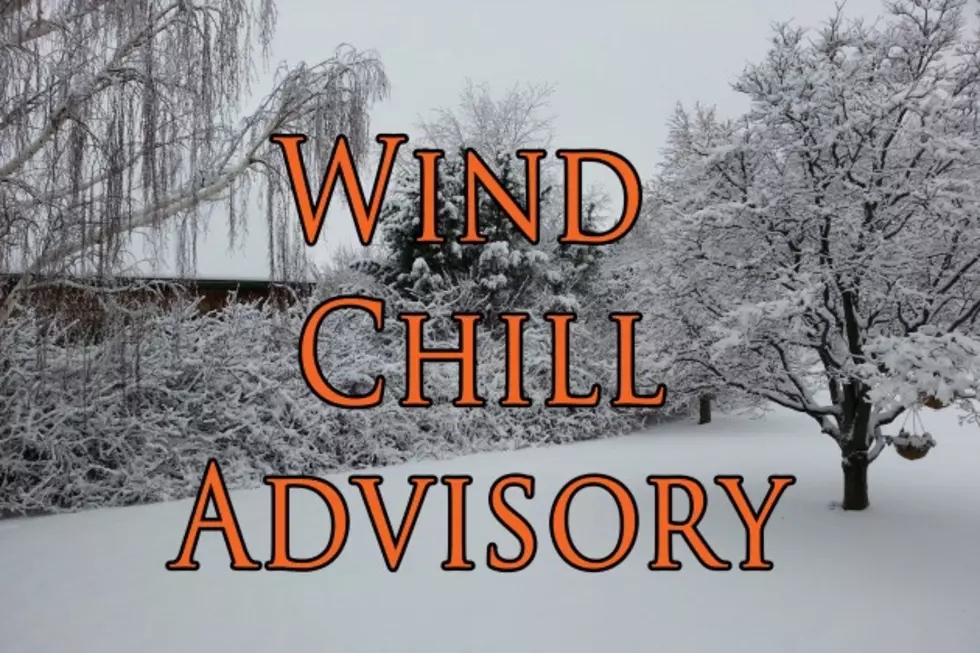 -25 Wind Chill for Montana Hi-Line Counties Through Thursday Morning
Michelle Wolfe
The northern portion of Montana hasn't warmed up nearly as quickly as southwest Montana. Wednesday night and Thursday morning will bring very gusty winds, causing dangerous wind chills to several counties.
At least six northern Montana counties (all on the border with Canada) have Wind Chill Advisories in effect until Thursday morning.
Wind chills of -25 are possible for these counties until 9am Thursday 2/18.
Towns that will be affected by these Wind Chill Advisories include: Plentywood, Scobey, Glasgow, Malta, Chinook and Havre.
The lowest wind chills are expected along and north of the Milk River Valley.
These wind chills could cause frostbite on exposed skin in as little as 30 minutes.
Use caution if traveling through the area during this dangerously cold time. A simple breakdown can turn into a very serious situation when it's this cold.
Since these counties will be very windy, blowing and drifting of snow that is already on the ground is possible.
Visibility on the roads may be reduced due to near ground blizzard conditions.
EMERGENCY KIT: Make sure to always have a stocked emergency kit in your vehicle. Snacks, blankets, extra wiper blades and all the other items LISTED HERE.
Montana holds all sorts of weather and temperature records for the United States. We all know things can change quickly around here, BUT IT'S REALLY TRUE.
According to CoolWeather.net: "Browning, MT holds the United States record for a 24-hour temperature drop. On Jan. 23, 1916, it went from 44 to -56 within a day - a 100 degree drop."
The coldest temperature ever recorded in Montana was -70 F at Rogers Pass in west-central Montana, on January 20th,1954.
LOOK: Answers to 30 common COVID-19 vaccine questions
While much is still unknown about the coronavirus and the future, what is known is that the currently available vaccines have gone through all three trial phases and are safe and effective. It will be necessary for as many Americans as possible to be vaccinated in order to finally return to some level of pre-pandemic normalcy, and hopefully these 30 answers provided here will help readers get vaccinated as soon they are able.
More From The Moose 94.7 FM