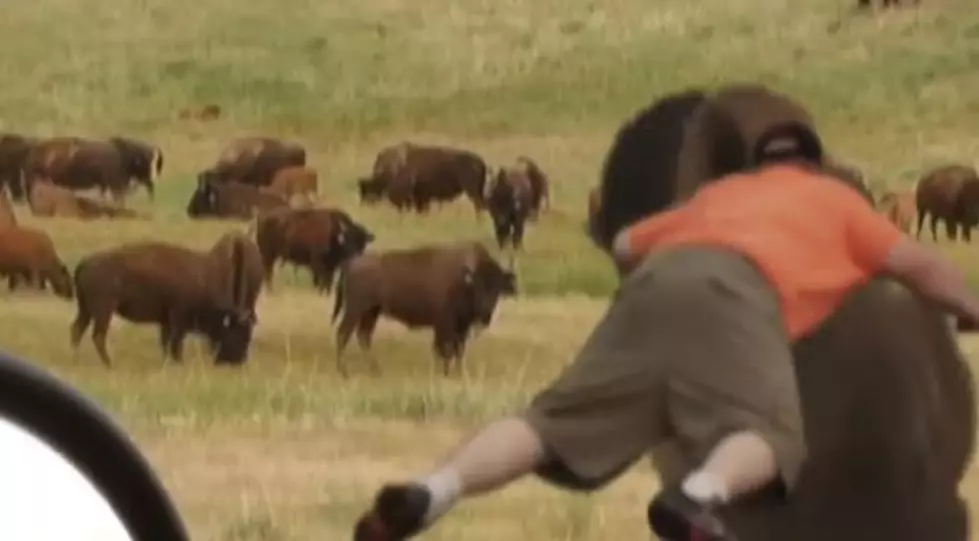 Hilarious Video Depicts Tourist Riding a Bison [WATCH]
Facebook / 777 Bison Ranch
Every summer, we hear stories of tourists getting a little too close to wildlife.
There's nothing worse than being on the receiving end of a bison headbutt while trying to enjoy a family vacation.
The video below is obviously fake, or at least we can hope that no one is that stupid. The video also contains some questionable language near the end, and may not be safe to view at work.
If you need a good laugh, watch the video below:
If you enjoy watching videos of people riding bison, here's another one.
More From The Moose 94.7 FM