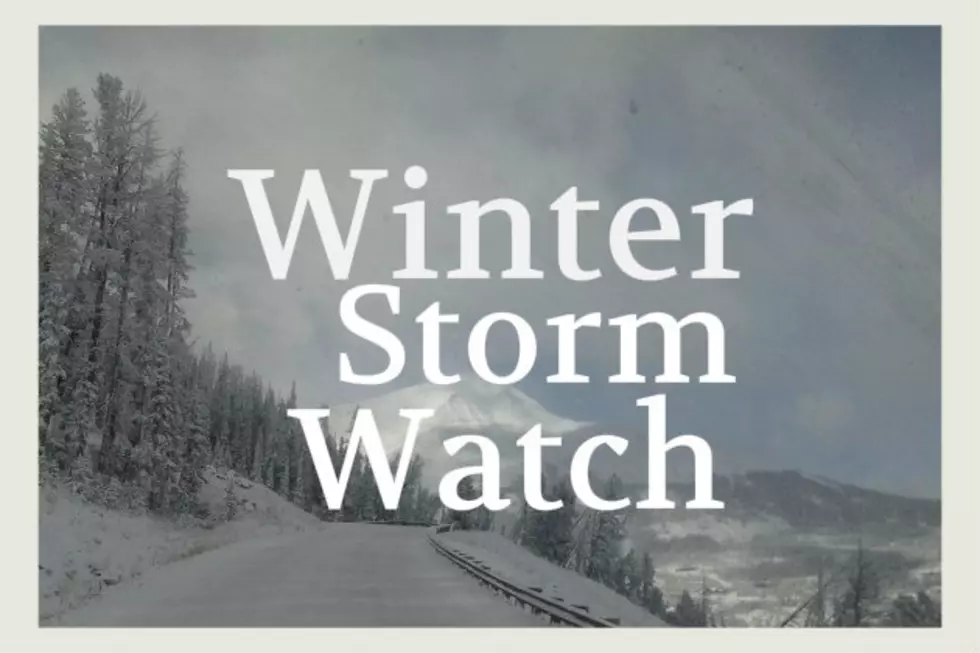 SNOW: 18″ for Beartooth, Crazy Mountains by Thursday Afternoon
Winter Storm Watch - KMMS
Lots of snow is headed for our higher elevations this week. Very cold temperatures will affect just about all of Montana and Winter Storm Watches are in effect for several counties.
The Absaroka/Beartooth Mountains and Crazy Mountains are all in for a good dump this week. 10 inches is likely to fall by Thursday afternoon with over 18 inches possible in some locations.
Blowing snow is also going to be a factor this week, even if much less snow falls. Just a couple of inches combined with gusty winds can create white-out conditions at any elevation. USE CAUTION THIS WEEK! Conditions may change quite quickly.
According to the National Weather Service:
A WINTER STORM WATCH IS IN EFFECT FROM WEDNESDAY AFTERNOON THROUGH THURSDAY AFTERNOON FOR SEVERAL MONTANA COUNTIES.
WHAT WILL HAPPEN: Heavy snow and blowing snow.
Total snow accumulations of 10 to 18 inches or more possible.
WHERE WILL THIS HAPPEN: Absaroka/Beartooth Mountains and Crazy Mountains.
WHEN WILL THIS HAPPEN: From Wednesday afternoon through Thursday afternoon.
WHAT KIND OF IMPACTS WILL THIS HAVE: Travel and outdoor activities may become very difficult to impossible.
For the latest road conditions, call 5 1 1.
Many counties in central Montana are the first to get storm warnings this week. (Pretty much the 'middle third' of the state map has some sort of warning by Tuesday with more to come.)
If you must travel this week, pay very close attention to weather alerts. Conditions are expected to change rapidly with blowing and drifting snow affecting roadways across the state. Check your vehicle's basics before you travel: lights, wipers, battery, tires, etc.
More From The Moose 94.7 FM